The Beanpot ended more than 48 hours ago, and still there's this constant sound that keeps repeating over and over in my head. I've tried to focus my attention on class, homework, reading, the Jersey Shore, anything to get my mind off of it. Nothing works.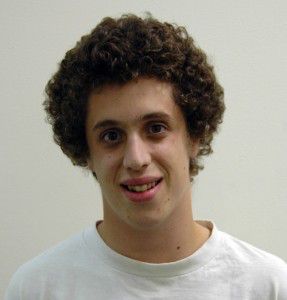 It's not the roar of the Boston College crowd from the other side of the TD Garden after junior Tommy Cross put home the winning goal in overtime. And it's not the Boston University crowd's equally nauseating silence after Cross's shot deflected off a BU defenseman and past BU junior goalie Kieran Millan.
It's not the sound of the whistle that sent BU sophomore defenseman Ryan Ruikka to the penalty box seconds before Cross ended the game.
It's the sound of dozens of yellow-clad, half-in-the-bag Superfans on the T after the game, surrounding my seat and shouting as loudly as they could. Two days later, it's still there like a ringing in my ear or an obnoxiously catchy pop song I can't get out of my head.
"What's the matter with BU? BU sucks."
I wasn't upset because of the chant itself. In fact, the BC fans were mostly tame and occasionally funny. (As one of the last BU fans on the train, I got a Cameron-Crazy-like "aaaaah see ya!" when I finally departed at Harvard Avenue).
Nor did the BC fans get to me because I thought they were right. BU impressed me more on Monday night than the team did in any other game I watched this year. Both teams played incredibly hard and the game could have easily gone either way.
What bothers me is that those Superfans were celebrating my moment. And as a senior, I may have missed my last chance to gloat.
I usually don't like getting sentimental about my final year in school. I have enough to worry about after graduation without mourning my last trip to the dining hall or my last late night in Mugar.
But when BU was leading 2-1 heading to the third period, I was (cautiously) looking forward to singing "hey baby" on the T home and waking up the next morning without a voice. Those postgame moments, good or bad, sometimes become more memorable than the game itself.
That's not to suggest that this game was without excitement. BU coach Jack Parker said he was proud of his team for not just hanging with the best team in the country, but coming a few plays from knocking off No. 1.
Both teams have improved from where they were last month. While it's scary to think that BC may be better than the team that won last year's national title, Parker has to be encouraged by the progress his team showed Monday night.
BU's first goal was perfectly set up and expertly slotted home by sophomore Wade Megan. Normally unflappable BC senior goaltender John Muse even seemed a little rattled when he shoved a BU player after making a stop on a breakaway in the second period. And with less than a minute left in the third period, it seemed Millan saved the game when he stopped a shot by BC sophomore Philip Samuelsson, who was all alone in front after coming out of the penalty box and securing an outlet pass.
But there's a reason BC is the top-ranked team in the country right now. Rarely do the Eagles let a mistake go unpunished. While BU couldn't take the lead on two late power plays in the third period, all BC needed to ice the game was Ruikka's cross-check penalty early in overtime. Seconds later, it was over.
This was the fifth consecutive Beanpot matchup between the Terriers and Eagles that was decided by one goal. The level of competition between the teams is certainly what separates these two programs from others in college hockey, and moments like the postgame T ride are what separate this rivalry from others in sports.
Next Monday, I'll be rooting for BC (gasp!) to knock off Northeastern in the Beanpot championship. Not just because Northeastern fans are insufferable jerks, but because the closer BC gets to BU's 29 Beanpot titles, the better this rivalry becomes. And even though I couldn't wait to get home after Monday's game, I still appreciated that there was no way I'd experience anything like this as a fan of any other team.
But if BC does win, I might consider walking home.