University of Maryland-Baltimore County coach Randy Monroe apparently has a short memory.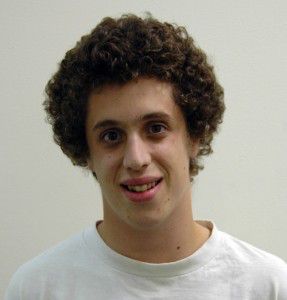 Monroe called Boston University "the best in the conference" after BU embarrassed UMBC 85-53 Tuesday night.
Apparently Monroe forgot about his team's two losses to University of Vermont. To be fair, they may all blend together for a UMBC team that has lost 22 games this season.
The Catamounts beat UMBC twice by a combined margin of 50 points. UVM has been on a tear over the last month that, with a win over University of Maine on Wednesday night, has won them the regular season America East championship.
But BU, winner of its last five, is not far behind.
Surprisingly, it's BU's loss to lowly UMBC that may have cost the Terriers a conference title. Were it not for their late-game collapse in Baltimore on January 17, BU could have been in a position to win the regular season conference title.
Possibly more importantly, with a win in Baltimore, the Terriers would have the opportunity to take on Vermont at home in the America East tournament title game should both teams both advance. While that may seem to be looking ahead too far, BU and UVM have definitively separated themselves from the rest of the conference over the last two weeks. A loss by either team before the tournament final would be a shocking upset.
BU has been nearly unbeatable at home this year even in front of sparse crowds. A charged atmosphere for a tournament game at Agganis would translate the most meaningful basketball game for this program in a long time, and it would give BU a great shot to advance to its first NCAA Tournament in eight seasons.
But now is not the time to focus on the negatives or the missed opportunities for BU this season. There is a reason Monroe praised the Terriers so heavily after the game. BU is playing great basketball at both ends and peaking at the right time.
The season has followed a similar path to last season's for BU: a slow start plagued by inconsistent play followed by a strong run to the finish. Last year, that culminated in a loss to Vermont in the America East championship followed by two wins in the College Basketball Invitational.
While every BU hoops fan was pleased with that result, coach Pat Chambers will be looking to improve upon it by winning the tournament this year.
The most important factor in the BU's turnaround is the team's toughness. We are all used to watching BU teams shoot tons of 3s and have the ability to light up the scoreboard. But physical play has not been a hallmark of Terrier basketball over the last few seasons.
That has not been the case this month. BU outrebounded UMBC by a ridiculous 41-23 margin on Tuesday night. In its previous game, BU grabbed 33 rebounds to Hartford University's 16 in a 61-50 victory.
Junior forward Patrick Hazel was a monster on the glass in those two games. He snagged 20 boards combined, and he pulled in an astounding seven offensive rebounds on Tuesday night.
I never thought I would sing the praises of a player who shoots 45 percent from the free throw line and is somewhat of an offensive liability, But Hazel doesn't need to score if he can create more opportunities for his teammates and keep opponents out of the paint on the defensive end. The junior averages almost 2 blocked shots per game.
Hazel, freshman Dom Morris and junior Jeff Pelage provide BU with a frontcourt that's not all that gifted offensively, but won't allow easy buckets or second shot opportunities.
There are other factors playing into BU's recent success as well. The team defense as a whole has been stifling – allowing no more than 53 points in their last four games. Junior Darryl Partin has stepped up as a viable number-two option to complement leading scorer John Holland after junior Jake O'Brien went down with an injury.
Add it all up, and you have a team that's leading the America East in stats that BU isn't accustomed to excelling in. Second place in total 3-pointers made? We almost take that as a given for BU basketball now.
But BU also leads the America East in stat categories that don't just reflect talent but hours of hard work in the gym: number one in free throw percentage, number one in blocked shots, number one in offensive rebounding.
It's those stats that give me the most hope as a fan heading into the conference tournament. Somewhere along the way, BU will have a stretch where the shots stop falling. It happens to every team during a long season and it's impossible to predict when or explain why.
In the past, BU has been so reliant on 3-point shooting and star players that the team couldn't weather those bad stretches. But the physical forwards on this year's team like Hazel, Morris and Pelage can frustrate the opponent and allow BU to stay close through those bad stretches.
Their contributions won't show up on the stat sheet, but those big men make BU a more balanced team, because the Terriers now have the ability to win ugly.