About a month ago when I wrote about the injury-prone men's basketball team, I said that if they wanted to win the America East, they'd have to fight through injuries and defeat a University of Maine team who had given them problems earlier in the season. And they'd have to show some serious heart against the remainder of their opponents.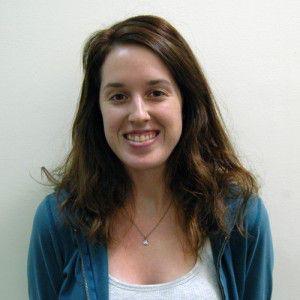 Now, six games later, the Terriers not only came out with an impressive win against Maine, they also won five subsequent games, all but one against conference opponents. That six-game winning streak is what they're bringing into their matchup against Binghamton University on Thursday before a weekend showdown with University of Vermont, the holders of first place in the America East.
That game is the team's last of the regular season, and unfortunately, at this point in the schedule, there's no way BU can steal first place from Vermont (it'd have to be an elaborate grand theft like a scene out of "The Town").
But fear not, my fellow Terriers! We still have the America East Championship to look forward to, which starts in early March and should serve as a little preview of what March Madness will have in store for us. And March Madness, as I've mentioned many times before, is something I anticipate like a little kid looks forward to Christmas. (Patrick Chambers as Santa? Sounds about right.)
And oh boy, what an interesting March it will be. The team has had youth and injury problems all year, but if they can win their final two games and go into the AE Championship tournament with an eight-game winning streak, they could give themselves some much-needed momentum for battling their conference foes all over again.
In case you didn't know, the winner of that conference tournament automatically holds a spot in the March Madness bracket. If BU comes out on top in that mini-tournament, they'll be one of 68 teams that get to compete in the most incredible and exciting event in the sports world. (Yup, I said it. The Super Bowl and the World Series don't hold a candle to March Madness.)
But as always, I'm getting way too ahead of myself. That entire process starts on Thursday when the boys play Binghamton, and in my humble opinion, BU absolutely must win these final two games in order to gain some traction going into the America East tournament.
Don't get me wrong. It won't be the end of the world if they decide that these final two games aren't necessarily critical to their success in the conference championship and give their starters some much-needed rest, because in theory, that idea would hold some validity. But the team's chemistry is too strong to mess with, and at the end of the day, how well the players work together is much more important than how well-rested they are.
With that said, I think it's safe to say that we should force John Holland to walk around in a protective body cast for the remainder of the season. As a senior and leader of the team, Holland is very, very crucial to BU's success and is a piece to the puzzle that we absolutely cannot afford to lose. An injury to Holland essentially means no NCAA berth. No NCAA berth? Well, let's just say that I might go off the deep end.
But, all potential frightening injuries aside, it seems like this team is finally getting into the rhythm it lacked throughout the season, and just in time. I'm sure Coach Chambers has already alerted his team to this fact, but they are completely capable of making a legitimate run in both the America East championship and (hopefully) March Madness.
Their youth may challenge them in some spots, as it has all season, but the advantage of going into the tournament with an eight-game winning streak cannot be overlooked.
Within the span of their current six-game winning streak, they've defeated Maine, Stony Brook University, Hartford University, University at Albany and University of Maryland-Baltimore County, all conference opponents who are also potential matchups in the AE tournament. If they come out with victories against Binghamton and Vermont, the confidence of knowing they can defeat everyone in their conference is extremely powerful, and could give them an extra boost going into an already tough tournament. (By the way, earlier in the season, they beat Binghamton by five and Vermont by nine. If that's not a positive omen for March Madness, I don't know what is!)
I know, I know. We're a long way away from the playoff brackets, but it's OK to dream, right? Besides, there aren't many things better than watching your underdog team steamroll a few schools and pull off a surprise run in March Madness. Let's hope this group of guys has a surprise or two in store for us.