We all know that the Dog House and the Dog Pound, despite their similar names, aren't the best of friends.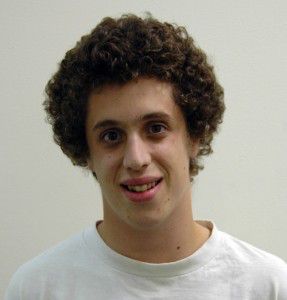 When I visited Matthews Arena the last two seasons, I was met with a shower of insults, heckles, hatred and even some falling objects.
A pair of boxers fell from the old rafters of Matthews and plopped down in the aisle two seats away from me. I'm not sure if a Huskies fan planned ahead and wore two pairs of underwear or bought a clean pair specifically for the purpose of hurling them at Boston University fans, and really, I don't want to know.
Those same Northeastern fans were ecstatic when Harvard University defeated BU 5-4 in the Beanpot consolation game last Monday. The fourth-place finish was an embarrassing moment for the Terriers, but the fact that the win was just Harvard's fifth of the season made the result even more demoralizing for BU fans hoping to see their team play themselves off the bubble and into the NCAA tournament.
No one, probably not even Boston College fans, took more joy in our despair than the Dog House did.
But last weekend, another unlikely turn of events in a strange Hockey East season took place that somehow kept BU in contention to finish at the top of the conference standings despite the team's erratic play.
Northeastern took on BC Friday night less than a week after its heartbreaking 7-6 OT loss in the Beanpot championship. Amazingly, NU lit up BC goalie John Muse for seven goals, and it still wasn't enough to win. Freshman Bill Arnold saved a point for BC by tying the game at seven with less than a minute left in regulation.
But the next night, at Matthews, Northeastern defeated the Eagles 2-1 behind some excellent goaltending from sophomore Chris Rawlings.
If you've been counting, that's 15 goals for the pedestrian Northeastern offense in three games against Muse – Hockey East's leader in save percentage.
Northeastern fans have to be proud of their team's charge late in the season. Although it didn't quite culminate in the Beanpot championship they've lacked for the last two decades, the team's improved play has brought it above .500 and into a respectable position in the conference.
But there is one side effect of Northeastern's success that the Dog House probably isn't happy about. Last weekend, Northeastern may have saved BU's season.
That's right, fans wearing "[expletive] BU" shirts at Matthews, you might have just given the team you hate more than anything a shot at the conference title.
That's because BU has the tie-breaker advantage over the conference leaders – the University of New Hampshire. If BU sweeps their last four games and UNH picks up fewer than five points over the remainder of the season, BU would finish above the Wildcats.
More importantly, BU fans don't have to deal with the awkward experience of rooting for BC to win the last weekend of the season. If the Eagles had swept Northeastern last weekend, BC would be out of reach at the top of Hockey East. That would mean BU fans would have to root for BC to beat UNH in order to see BU's position in the conference improve.
This conjecture will only matter, of course, if BU cleans up against a poor University of Vermont team this weekend. The Terriers did their job against a putrid Providence College team and took all four points. If BU can repeat that performance against Vermont, then Terrier fans' fantasies of a top-2 conference finish may be closer to a reality.
All of this is probably making your head swim, and it should. The Hockey East is a jumble of confusion with no consistency and no team playing well enough to separate itself from the pack.
But I haven't even mentioned to the strangest part of this season yet.
I think Merrimack is going to win the conference.
Yeah, that Merrimack. The perennial doormats of Hockey East. During my first two years on campus, BU fans headed to Agganis Arena for the Merrimack game not to see good college hockey, but to see how many times BU could light the lamp.
But the Warriors are the hottest team in the nation right now, cruising through the last month on their way to a No. 4 national ranking. Their torrid stretch included a weekend sweep of UNH, a win over Northeastern and an 11-goal outburst against University of Massachusetts.
In that 11-2 rout, senior Chris Barton put up three goals and two assists. Merrimack won all of 11 games in Barton's first two years with the team.
Merrimack has lost just five conference games this year. Two have been to UMass-Lowell and Providence, the bottom-feeders that replaced the Warriors in Hockey East's cellar.
Those two teams have won just six conference games combined, but by the time the season is over, they may have the honor of beating the Hockey East champ.
The way this year is going, I wouldn't be surprised.