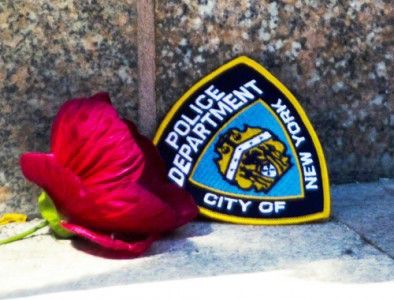 While many students spend the first day in a new class reviewing a syllabus, students in PO 309, taught by political science professors Douglas Kriner and Neta Crawford, spent it watching footage of the Sept. 11, 2001 attacks.
After about 10 minutes, Crawford asked the class, comprised mostly of 19 – 21-year-old students: "How do you feel?"
"Angry."
"Terrified."
"Heartbroken."
"Confused."
This question set the tone for "America at War: The Response to 9/11," a course introduced just this fall. The new class discusses the political implications of the 9/11 attacks and the subsequent wars in Afghanistan and Iraq.
For many Boston University students, reflecting on the events of the past 10 years has been a method of coming to terms with a tragedy that has shook this generation to its core. Yesterday, thousands gathered in and around Boston, including at Marsh Plaza, to remember the fallen
and share thoughts and stories from their own memories.
"I remember where I was when it happened."

Krissy Smith, a freshman studying International Relations in College of Arts and Sciences, remembers Sept. 11 as a step toward making peace with the loss of her father, who died in the collapse of the World Trade Center.
"I remember where I was when it happened," said Smith. "I came home in a good mood because I had a great day. I was in third grade and it was the first week of school. When my mom came up to me and said, 'Dad might not come home tonight,' I went out into my backyard and just sat on my swing set. After about a half an hour, the realization of what had happened hit me like a brick wall and I just thought, 'My life is changed forever.'"
For Chris Towner, a sophomore majoring in political science in CAS, looking back on where he was when he saw the two planes hit the World Trade Center was the way he related to other people his age.
"I just started fourth grade and I was getting ready for school when I heard about [the attacks]. I remember being freaked out," Towner said. "I lived just outside Chicago and I was afraid there would be an attack close to where I lived but I guess every kid thought that their
town would be hit next."
"No matter where you're from, everybody knows someone who was directly affected by 9/11," he said.
"On love, on grief, on every human thing, Time sprinkles Lethe's water with his wing."

On Sunday, hundreds gathered on Marsh Plaza at the "Service of Remembrance" to listen to voices from members of the BU community.
"We come to speak now of old memories and lost futures, of past laughter and tears, of friends, love and hope that was taken away for so many on that September morning," said BU President Robert Brown to the crowd.
"As an institution devoted to the pursuit of knowledge, committed to the principles of free and open debate and global in our vision and work, BU is obligated to the mission of keeping alive the memory of events of 9/11 and the people lost that day," he said.
Following the president's speech, Dean of Students Kenneth Elmore offered a passage by Howard Thurman about establishing "an Island of Peace."
Rabbi Joseph Polak, the director of the BU Hillel House, said the BU community has an obligation to comfort anyone who is grieving.
"When another approaches you now, don't look the other way. Tell your brother that you love him as he is and that he may come and go in peace," Polak said.
The service ended with a song performed by the BU graduate bass quintet, but many students stayed to talk about their experiences and wrote thoughts on boards devoted to reflections on the tragedy.
"It was our Pearl Harbor moment."

According to Kriner, the events following 9/11 challenged the American ego.
"We no longer look at ourselves as undoubtedly pre-eminent economically and militarily," he said. "Instead, we face a much more uncertain future with a lot of challenges both domestically and
internationally that will change our view of our position in the
world. It was our Pearl Harbor moment."
Towner had a different outlook.
"A good amount of BU students will say that it's a globalized world and that we're not the only players in the game anymore," he said.
"As a result, it seems that there's a lot of apathy toward the 'American dream' because the 9/11 attacks proved that we're not as safe as we thought we were and it makes me sad to see it," Towner
said. "All I hear about is how many problems America has, but people
don't respect the amount of freedoms we have."
James DeCamp, a sophomore in CAS, also expressed distaste for the way some young people reacted to the mass murders.
"Instead of using the attacks to foster more hatred, we should commemorate those who died and appreciate how lucky we are to have each other," he said.
Smith, who is learning Arabic and plans to focus her studies on Africa and the Middle East, suggested that her generation expand its focus beyond American borders.
"I think building upon understanding between nations is something that we, as the U.S., need to do more of so we can prevent something like this from ever happening again."
"We will do more than just remember, we will be sure never to forget," she said.
'Never to Forget'

A BU website titled, "We Remember," lists members of the BU community who lost their lives and provides an outlet for students and faculty members to post their thoughts.
Lavinia Iosif, who visited the BU campus in May 2002, wrote:
"This message will not change what happened, nor will it wipe off the bitter tears, but it comes from the heart of a teenager who once believed the world was wonderful. 'We will do more than remember, we will be sure never to forget.'"