Any sports fan can attest to the fact that following a specific team is full of highs and lows. The same is certainly true for those who follow the Boston University men's hockey team.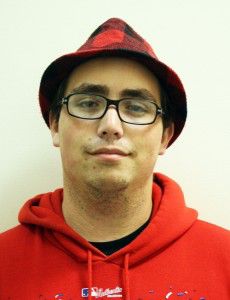 In 2009, I witnessed firsthand the greatest sports moment of my life. I can still remember as if it were yesterday – the final minutes of the third period against Miami University in the NCAA Championship game. Trailing 3-1, the blank stares and teary eyes of those students who made the trip to Washington D.C. said it all.
But then Zach Cohen scored with 59.5 seconds remaining giving the Dog Pound a glimpse of hope.
Then it happened.
As the seconds counted down, Hobey Baker-winner Matt Gilroy sent a beautiful pass to Nick Bonino whose goal ignited the Verizon Center and tied up the game with 13 seconds remaining.
Although the game was tied and my stomach was in knots, I knew in my heart there was no way we were losing this game, something I am pretty sure the Miami fans knew as well.
The rest is history, as Colby Cohen scored on a fluky, deflected goal that Miami goalie Cody Reichard never even saw.
That, BU, was my greatest sports moment and easily greatest moment during my tenure here.
Saturday night's loss to the College of the Holy Cross, however, was one of the worst BU sports moments during my four years, a loss that I would call "embarrassing" and that BU head coach Jack Parker called "pathetic."
What I am about to say might come as a shock to some of you, but please hear me out before you criticize my opinion.
At the end of this season, it is time for Jack Parker to step down as head coach.
Parker has been the best coach in the history of BU hockey. He has coached three national championship teams and is one of the most successful coaches in the history of collegiate hockey. He is a man who is a perfect icon of BU, as he represents hard work, tenacity and the desire to win.
I personally have the greatest respect for Parker, but I believe it is time for a change.
There is no argument that the BU men's hockey team is full of talented players, as proven by our preseason No. 10 ranking and prediction to finish second in Hockey East. The team has exhibited such aforementioned talent against the University of New Hampshire and in two periods against the University of Denver.
The problem has been the inability to defeat the teams we are supposed to defeat, i.e. the Providence Colleges and Holy Crosses of the world.
Simply put, BU plays up or down to our opponent.
The problem at hand is motivation.
The players can motivate themselves when they are facing a nationally-ranked opponent such as UNH or Denver; however, if BU is facing a team without a number in front of its name, that motivation disappears.
It is the job of Coach Parker to motivate his team, no matter the opponent, and quite frankly he is not doing a good job.
The problem might be in recruiting. Many BU players have already been drafted by an NHL team and their attention might be more on a professional career than winning in college.
Again, it is the job of Coach Parker to make sure this does not happen. Parker has to recruit student-athletes whose attention is on the success of the team, not their individual career.
I understand that collegiate hockey is a stepping-stone for the NHL. However, there are plenty of college programs that recruit players who stay for four years and play as teams, instead of a group of talented individuals. Just look at Boston College.
I can understand to some extent why BU looked sluggish in the first period against Providence, as they arrived to the arena late due to traffic. However, I was not a fan of Parker's decision to not show video at the team meeting the day before the game.
Here was Parker's rationale for not having a traditional meeting: "We know absolutely nothing about Providence because [Leaman is] a new coach and they haven't played a game yet, [so BU has no game video]," Parker said. "We have no idea how good they're going to be."
I find it bewildering that a coach in his 39th season would not have a typical meeting with his team to discuss its next opponent. Parker could have watched film from Providence last year, even under an old coach, or he could have watched highlights of Union College, where Nate Leaman previously coached.
If the Terriers begin to fly right and have a successful year (definitions of which vary), then I am willing to come back to this subject.
But if BU fails to make the NCAA tournament for the third year in a row, a change must take place.
Parker, a die-hard Red Sox fan, knows well that after three strikes you are out. For him, it may be time to call it a career.