Let me begin with a warning – in this column, I will be dropping hard facts to get my point across because I do not believe in sugar-coating the problems that concern Boston University athletics.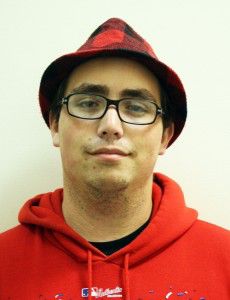 The biggest issue I have seen during my tenure at BU has been below average – actually I'd go as far to say pathetic – attendance. 
Nowhere does this prove truer than at men's basketball games. 
Nov. 11 has been a date that Terrier fans have circled on their calendars since the men's schedule was released.
On the one hand, I am excited that the season opener is home against city rival Northeastern University and I applaud the efforts of former BU coach Patrick Chambers and Northeastern coach Bill Coen for showing a commitment to strengthening a city rivalry. 
On the other hand, I fear that the game might turn out to be another poor showing by BU students to support men's basketball. An even greater worry is that Northeastern fans might outnumber BU fans on their own court. 
The problem of poor attendance, specifically at basketball games, has been written about by past columnists. However, an in-depth look at attendance has never been published. This column is a response to this void.
Last season, BU's average attendance was 979, according to NCAA statistics. I will admit at first glance this number does not say much. Consider, however, that BU played seven of its home games at Case Gymnasium and seven at Agganis Arena. 
Case Gym is one of the tinier venues in Division I college basketball as it seats only 1,800. Unfortunately, only in one of the seven games that took place at Case did the attendance surpass 900, something that occurred during the home opener where a whopping 947 out of 1,800 seats were filled.
The total attendance from those seven games played at Case during the 2010-11 season was 5,142. For some perspective, this total is less than the attendance at the men's hockey game against the College of the Holy Cross last week. 
In terms of percentage, games at Case were only 40.8 percent filled. How concerning is that for a program that has aspirations of being the "Gonzaga of the East"? 
The seven games at Agganis had a total attendance of 8,535, a figure that is certainly less than the attendance of two men's hockey games. While the attendance at Agganis Arena is much greater it is only due to the fact that 3,845 were present for the America East Conference Championship game, if you remove this game from the total, Agganis actually brought in 4,690 people, less than Case Gym.
Now why would I choose to mark the America East Championship game with an asterisk? Well, the attendance for that game was greatly impacted by the Stony Brook University fans that attended and outnumbered BU fans. I wish I knew exactly how many BU fans were at the championship game, but that information is impossible to know. 
In addition, I wish I could provide you a percentage of how full or empty Agganis Arena is when the team plays there; however, I am clueless as to how many can be held at a basketball game due to the blocking off of the student sections on each end of the court and the additional floor seats. 
Out of the 345 Division I college basketball programs, BU's average attendance of 979 was the 35th lowest and second lowest in America East. If we exclude the championship game, the average attendance drops significantly to 756, good enough for 14th lowest nationally. 
Obviously, in BU's case, a successful record did not help drastically increase attendance, either. Of the 13 teams with worse attendance than BU, only three had a winning record, one of which does not belong to any conference. The combined records of these 13 teams were 139-248, a winning percentage of 36 percent. 
Only Northern Arizona University and Bethune-Cookman University had postseason tournament appearances in the CIT and NIT, respectively. 
It's frankly embarrassing to group BU basketball with these teams because many of them were the bottom-dwellers in their respective conferences, not to mention in the nation.
BU, a team who was within fighting distance of the University of Kansas for more than a half, has closer attendance to Centenary College, the University of Texas-Pan American and Southern University, three of the four lowest ranked teams according to the NCAA RPI rankings, than city rival Northeastern, who averaged 2,281.  
Taking this into consideration, I must tip my red fedora to the men's basketball team who, despite receiving lackluster attendance, managed to go 12-2 at home, including 7-0 in America East regular season play. 
The problem of embarrassingly poor attendance is nothing new at Boston University. However, based upon last year's success, this is a problem that should no longer be ignored.
The topic of potential solutions to this problem is a column of its own, but I hope the few who read this get an idea of how bad attendance really is.