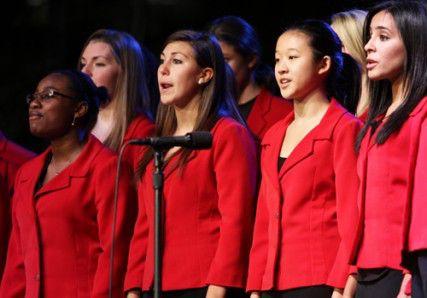 The end of the semester is a difficult time at Boston University. Espresso Royale fills up with students in dire need of coffee and seats at Mugar Library are few and far between. Final papers are due, tests are coming up and vacation seems light years away.
As students work many sleepless nights toward winter break, momentary relief can be found by taking holiday excursions in the city. Take a study break and join a few friends in taking these holiday outings that are sure to make you temporarily forget your miserable existence.
DECORATIONS AROUND BOSTON AND AT BU
Boston will spread holiday cheer this season by decorating unique spots around the city.
Although the weather may be a bit chilly, the Boston Common is sure to warm any Grinch heart with its lights and decorations, including a 45-foot Christmas tree imported from Nova Scotia with 52,000 LED lights.
Many BU students have already enjoyed the Common as part of a long-standing 70-year tradition, the Christmas tree lighting. Before the tree lit up, the regularly spacious park was covered with Bostonians watching special performances by former New Kids on the Block singer Joey McIntyre, American Idol finalist Siobhan Magnus, the Radio City Rockettes, Rockapella, the Boston Ballet, the
Boston Children's Choir, MAGIC 106.7's Nancy Quill and Mike Addams and saxophonist Grace Kelly.
Although the festival already passed, the decorations will remain until end of the season, giving Boston residents a chance to get out in the cold and into the spirit.
"It looks very festive," said School of Education sophomore Jessica McBride. "It's so nice and wintery."
Stores around Fanuiel Hall have also been decorated and a large Christmas tree has been erected in the courtyard.
For some BU students, holiday decorations are right in the neighborhood. At the courtyard between 518, 520 and 522 Park Drive in South Campus, BU's Resident Housing Association set up lights during a ceremony on November 29.
"It just makes it feel homey to see a dorm decorated with Christmas tree lights," College of Arts and Sciences sophomore Helena Van Troy-Duran said.
ICE SKATING
For some students, physical exercise is the relief they need to continue to focus on their school work. Why not take a break from studying to grab some skates and get on the ice rink?
The Frog Pond at the Common has already begun welcoming Boston residents and visitors to take a lap. The Pond offers college nights every Tuesday. For BU students, it's $2 for admission plus the price of rental skates.
CAS sophomore Caroline Scavatto said she enjoyed ice skating last winter with friends.
"You are outside and there are lights and trees all around you," she said. "I'm hoping to go ice skating for college night during study week."
BU also has free ice skating hours at the Walter Brown Arena every day.
"It's fun and you don't have to think about anything stressful," said CAS sophomore Aubree Woods. "It's not strenuous and you can talk to your friends."
SO MUCH ROOM FOR ACTIVITIES
Want to wear your ugliest Christmas sweater, take a picture with your friends and help Ugandan children all at the same time? BU's Invisible Children, a nationwide nonprofit  organization intent on helping children soldiers in Uganda, will be set up right outside the GSU this week to take pictures.
CAS sophomore Hannah Morrison helped plan the event and is one of the founders of BU's Invisible Children. She knows the fundraiser will "harness that holiday spirit and put it towards a good cause."
BU's Hillel House is also hosting a party to celebrate Hanukkah. The 11th annual Latkepalooza is today from five to seven at 213 Bay State Road and will feature free latkes and sufganoit, music and games.
"I am excited to see friends that I don't see often," said CAS sophomore Jenna McLeod. "Plus getting amazing latkes is a scrumptious bonus."
McLeod said participating in the Latkepalooza was a way for her to feel more at home at BU.
"It definitely helps me celebrate away from home," said McLeod. "Without it, I might have just watched the candle lighting in Marsh another night, but this gives me a sense of community."