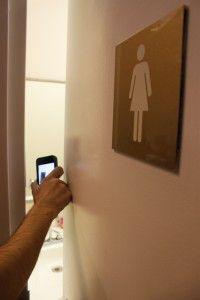 Boston University students and officials have expressed concern over the recent "peeping Tom" incidents that have been reported in the last month. While it is not clear whether or not these cases are connected, they reflected a pattern involving voyeurism.
BU health experts weighed in on the underlying mental and social motivations that could compel people to perpetrate these acts.
John Wincze, who has worked with the Center for Anxiety and Related Disorders at BU, said such incidents tend to involve fulfilling sexual desires and could be more common than expected.
Wincze, a clinical psychologist who specializes in sexual disorders at Brown University, said while many people may feel curious and have voyeuristic urges, most wouldn't act on them.
"In my experience, [when] dealing with people with that degree of compulsion there are usually some factors of their background that contribute to this, often someone who does not have . . . access to partners in a regular way," he said via phone.
Wincze said people who satisfy such compulsions tend to lack social skills or appeal to other partners so they may act out their sexual fantasies in such ways.
Emily Rothman, a professor of community health science at the School of Public Health, disagreed. She said acts such as peeping and stalking are often not completely sexually motivated; instead, there is an element of power and control to such acts.
"This easily is not just because they are getting sexually aroused by doing this," Rothman said, "but part of the sexual arousal [and motivation is] that they want to feel some power over the people that they are harming or they feel entitled to do it because they immediately feel that they have more power."
Rothman said people's social social environment might also compel them to engage in voyeuristic acts, including peeping.
"For example, [if] a group of students decided to play a prank on a group of girls and take photos of them in the shower that may be driven by group thinking, and that may be inspired by different reasons than somebody who's acting alone," she said.
Rejection during childhood and teenage years can encourage voyeurism, Wincze said. If experiences of peeping paid off in the past – i.e., if they got away with it – the tendencies can be reinforced.
"It builds up over time, maybe looking for an outlet, with today's technology offers different ways of expressing this, not unusual to come across cases like this," Wincze said.
With advances in technology there are many more ways that people can exhibit voyeurism, such as through "sexting" and the ability to send pictures of one's genitals to other people, he said.
College of Arts and Sciences freshman Ilana Langsam, a resident of the floor on Warren Towers in which the most recent incident occurred, said she felt safe after the hole in the shower was filled.
"They were pretty quick about filling the hole," she said. "I feel safe now because there's no way for what happened."
Langsam said she has heard of similar accidents occurring at other colleges, such as the University of Vermont. A 25-year-old male, she said, perpetrated the incident.
The UVM police report stated an incident involving voyeurism occurred Dec. 12 in Tupper Residential Hall. The suspect, an unidentified white male in his 20s, approached females while they were showering and attempted to take their photos.
Current technology also makes these things easier to get away with now, Wincze said. It could look like someone is using their smartphone and they're actually taking a picture, and it is much more common than one thinks.
Shannon Hussey, a College of General Studies sophomore, said she isn't comfortable with the idea of a peeping Tom in her dorm.
"This is supposed to be my home," she said. "I should be able to shower without fear of being exposed."
Emily Overholt also contributed to the reporting of this story.