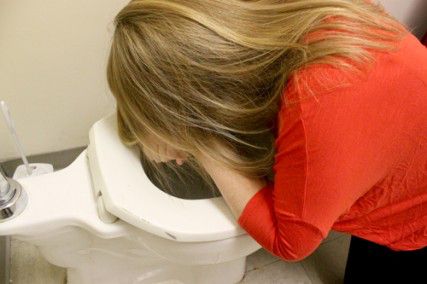 Binge drinking may decrease the effectiveness of birth control pills, a fine-print caution in birth control packets that some Boston University students did not realize.
Birth control brands such as Ortho Tri-Cyclen Lo Tablets and Yasmin warn users that if they vomit, birth control may not work as well.
"Take another pill if you vomit within 3 to 4 hours after taking your pill, or use another birth control method, like condoms and a spermicide, until you check with your healthcare provider," according to Yasmin's prescription information.
In other words, binge drinking that leads to vomiting could cancel out the effects of the pill.
A College of Arts and Sciences junior, who asked to remain anonymous, said she was surprised her doctor never cautioned her about behavior that could render the pill ineffective.
"Usually that's the caveat that doctors tell young girls or all teenagers," she said. "I think that everyone's doctor should tell them because even though [the concept of binge drinking reducing the effectiveness of the pill] makes sense, I didn't hear about it until just now."
Forty-four percent of students in four-year colleges consume alcohol at the binge-drinking level – at least four to five drinks in a row – according to the 14-year College Alcohol Study from Harvard School of Public Health.
"If you vomit within 30 minutes after taking the pill, the medication has likely not had a chance to be absorbed into your system, so it could alter the effectiveness of that pack," said Student Health Services Director Dr. David McBride in an email.
CAS junior K.C. Mackey, who is planning to go on the pill soon and stop using condoms because she is monogamous, said although the concept of the pill being canceled out by vomiting makes sense, she was also not acutely aware of it."
"Thank God I don't binge drink," she said. "I didn't know that. That's really scary. I'm sure a lot of girls don't [know] either."
Mackey said the situation is especially critical because when alcohol is involved, it could be "leading to having sex."
McBride said he has never seen students coming into SHS who are not aware of this issue and have become pregnant because of it.
Despite these concerns, McBride said the most common reason the pill fails is that people do not take it each day.
Binge drinking's effects on birth control is "not much of a problem," McBride said. "Binge drinking is by far the greatest problem in and of itself."