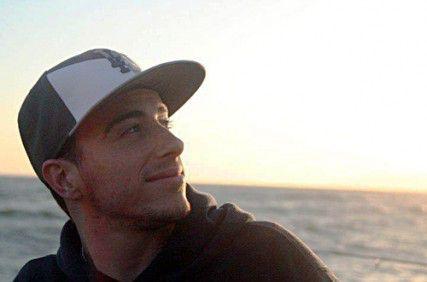 This is the third in a series of obituaries on the three Boston University students killed in a tragic car accident while studying abroad in New Zealand.
College of Arts and Sciences sophomore Dylan Turk saw Roch Jauberty not only as a basketball buddy and a roommate, but as a brother.
"There were no barriers with Roch," Turk said in an email interview. "He was extremely genuine and open-minded with everyone. In that sense, he personally connected with us in a way that I couldn't feel with others in my life."
Jauberty, a CAS sophomore at Boston University, died at age 21 in a tragic car crash while studying abroad in New Zealand.
Jauberty majored in economics and international relations with a minor in business administration and management. He was an active member of the BU community as an employee at Warren Towers dining hall and a member of  the International Affairs Association.
Turk recalled playing basketball with Jauberty at BU's gym during the winter of his freshman year.
"We became close friends ever since and continued to play basketball every week," he said. "But Roch was a leader on and off the court."
Together, Jauberty and Turk started an intramural basketball team. By the following year, they had become close friends and roommates.
College of Communication sophomore and Los Angeles native Maddie Rosenberger said the first time she met Jauberty freshman year, he walked in and lit up the room, wearing a Lakers hat that sparked conversation between them.
Rosenberger said she never saw him without a smile, which lit up his whole body and could be seen in his eyes.
"His smile was always huge because that was part of who he was, and he's never not smiling, and it was impossible to be sad when Roch was around," she said.
Jauberty was always very sincere, Rosenberger said, and if someone had a problem he would listen.
As a member of the IAA, Roch participated in several IAA conferences, IAA secretary  Caitlin Lesczynski said in an email.
"His enthusiasm for the IAA's conferences was matched by few others and his absence going forward will be hard for all of us to come to terms with," Lesczynski, a CAS junior, said. "Roch committed himself wholeheartedly to bettering the experience of the BU student body, and he was a genuine and devoted friend to many."
While abroad, Jauberty interned at the Sustainable Business Network through the BU study abroad program, said SBN CEO Rachel Brown in a phone interview.
Jauberty worked closely with Greenfleet Programme Manager Mark Roberts on sustainable transport activity and helping SBN with their recent office move.
Roberts described Jauberty as an energetic guy "who preferred [to] bound through life rather than walk."
"The last time our team saw Roch was when a group of us were going out to dinner after work, we ran into Roch and his friends on their way to play basketball," Roberts said in an email interview. "Roch was in a bright, happy mood and was overjoyed to run into another group of friends."
Jauberty showed great dedication to SBN in New Zealand.
"As a small organization, SBN staff need to be able to do that great Kiwi thing of 'mucking in' to anything that is going on in an active NGO," he said. "Nothing was too much trouble for Roch. Roch showed great Kiwi spirit by getting fully involved in the many events run by SBN, including the SBN's Sustainable Business Forum in March."
Jauberty ran SBN's website and social media, Roberts said. He researched examples of how to implement electric vehicles.
"The quality of the research work undertaken by Roch was commented on by other EV project partners, one of whom said, 'I wish I had a Roch working for me too,'" he said.
Just last week, he said, the two of them drove around Auckland while running various errands for SBN.
"Roch was hugely interested in how the car worked," Roberts said. "Then we stopped and had meat pies for lunch, something he loved to eat. The whole time we chatted continuously about sport and his favorite basketball team, the LA Lakers."
Sofia Perez, a political science professor who taught Jauberty, said in an email that he was an excellent and engaged student.
"Roch was very engaged with his studies, an excellent student, very intelligent, affable and very present in class," Perez said. "He would often talk to me after class about things I had said during lecture and he was very witty."
Jauberty went out of his way to make sure he was there for people, Turk said, putting a smile on their face every time.
"The deep influence that Roch had will be with me for the rest of my life," he said, "even on every basketball court that I will ever step on."