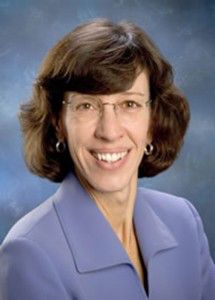 Marty Walz is a busy woman. She is a Mass. State Rep., she has worked in the Boston public schools and she even teaches political science at Northeastern University. Walz advises the Kingsley Montessori School and volunteers for a homeless shelter for women. This is all on top of her job as a lawyer, specializing in harassment in the workplace.
But life for Marty Walz is about to get even busier. In mid-February, Walz will leave the statehouse to become president and CEO of the Planned Parenthood League of Massachusetts.
"The reason I decided to leave the legislature is Planned Parenthood's work," Walz said. "I love the work that I have [in the legislature], but Planned Parenthood's mission is so important to me personally, that I wanted to seize the opportunity in this leadership role."
Walz, a Boston Democrat, has had a career in Massachusettes  politics distinguished by careful thought, diligent work and selflessness.
"Marty is a person who doesn't have a large ego," said her colleague, State Rep. John Scibak. "[Work] was not about Marty, it was about doing something and doing it right."
Walz has made her mark with bills addressing bullying, education reform and reproductive rights.
"She was the driving force behind the [Anti-Bullying] Bill [of 2010]," Scibak said. "The thing that was impressive to me about Marty was that she was very deliberate and diligent in terms of doing her homework, rather than rushing in."
Regarding reproductive rights, Walz sponsored the Buffer Zone Bill, which protects patients and staff outside of reproductive health facilities with a 35-foot zone wherein protesters are prohibited from standing.
"It may be my most important legislative accomplishment," Walz said of the Buffer bill. She has also championed family planning, teen pregnancy prevention programs and comprehensive health education.
Walz's passionate platform on women's health and leadership skills in the state house caught the attention of PPLM executives, who named Walz president in late January.
"Marty's commitment to Planned Parenthood and its mission was immediately evident when we began engaging her in the search process," said Roberta Herman, chief operating officer of Harvard Pilgrim Health Care and PPLM board member in a press release last Wednesday. "Her roles as a legislator, lawyer and human resources executive have prepared her well to take on the role of PPLM's chief executive officer."
Scibak said Walz's transition to Planned Parenthood will be seamless.
"She will certainly do Planned Parenthood really well," he said. "It's not going to be any different from the legislature because she'll speak her mind, she'll let people know what she believes in and why. And she'll certainly spend a lot of time advocating and educating."
Walz said she is ready for her new position, as well as the hours of work and advocacy it entails. She realizes her time for hobbies — including reading and following baseball — will grow slimmer. But, her new position will feed her passion, and that's all she could ask for, she said.
"I'm ready to take on new challenges and continue my career growth," she said. "It's really the vision of Planned Parenthood that is so exciting to me, that I would be willing to give up my seat in the legislature to take it on."