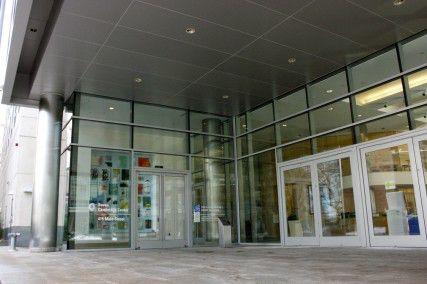 Two Massachusetts Institute of Technology researchers were among the first recipients of the new Breakthrough Prize in Life Sciences Wednesday, a new philanthropic venture which rewards scientists with a $3 million prize for contributing research focused on curing intractable disease and elongating human life.
Dr. Eric Lander, and Dr. Robert Weinberg were both recognized and given the prize. Lander is a leader in human genomics research and a founding director of the Broad Institute of MIT and Harvard. Weinberg is a founding member of the Whitehead Institute of MIT, author of the seminal cancer textbook "The Biology of Cancer."
Lander and Weinberg were among 11 life scientists honored for their contributions and awarded $3 million.
Weinberg said he was shocked when he was notified of the award.
"Everyone gets those e-mails [that say] you've just won $100 million, now just give us your bank account number," he said. "That's what I was thinking. But this one turned out to be true."
Phillip Sharp, an institute professor at MIT and a faculty member of the Koch Institute for Integrative Cancer Research and Department of Biology, said colleagues' recognition is well deserved.
"They're both outstanding scientists," he said. "Professor Weinberg continues to lead cancer research. His textbook on cancer is now used for teaching students around the world. He's one of the intellectual leaders in cancer research. And Professor Lander has done just brilliant work analyzing the genetic complexity of many human diseases."
Both scientists have contributed major work to the field of life sciences. As a principal leader of the Human Genome Project, Lander has worked extensively on researching human genomics and utilizing this research to better understand human disease, according to his website.
Weinberg is a founding member of the Whitehead Institute for Biomedical Research, and was the first scientist to discover the human oncogene, a gene that causes cancer when mutated, Sharp said.
Robert Langer, a professor at the Koch Institute at MIT, said both professors are ideal recipients for this award.
"They are both fantastic," he said. "We would not know what we do today without [Lander's] enormous contributions. [Weinberg] has made pioneering contributions to cancer. He discovered the first human oncogenes and has done terrific work on tumor stem cells."
Langer said both scientists are also upstanding people.
"Not only are these two individuals among the world's top scientists, they are also very nice people and great human beings," he said. "I feel privileged to know them."
The Breakthrough Prize was founded this year by four of Silicon Valley's elite figures. The founders include Google co-founder Sergey Brin, his wife and founder of the genetics company 23andMe Anne Wojcicki, Facebook founder and CEO Mark Zuckerberg and Russian entrepreneur and philanthropist Yuri Brin.
Wojcicki said in a press release Wednesday, that she was excited to be able to honor these scientists on such a large scale.
"We are thrilled to support scientists who think big, take risks and have made a significant impact on our lives," she said. "These scientists should be household names and heroes in society."
Milner said in a press release Wednesday that the complexity of the research merits an even greater prize.
"Solving the enormous complexity of human diseases calls for a much bigger effort compared to fundamental physics and therefore requires multiple sponsors to reward outstanding achievements," he said.
The Fundamental Physics and Breakthrough Award prizes stand as the world's most valuable academic rewards, more than two times the Nobel Prize's $1.2 million award.
Weinberg said figuring out what to do with the prize money is his next big challenge.
"No ideas," he said. "How could I even vaguely know?"