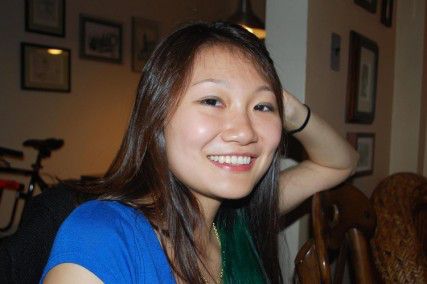 College of Arts and Sciences senior Binland Lee was dedicated to enacting change and imbuing love in the world despite its flaws, said her boyfriend Elbert Kim.
"Her passion was the greater good," Kim, a CAS senior, said. "She was in marine science and everyone in that field knows they're not going to make any money. They're in it to benefit the world. She wanted to save the ocean, she wanted to fix what humanity had broken. That was her greatest trait, how she could give back to the world."
Lee, originally from Brooklyn, NY, died Sunday morning in an apartment fire in Allston. She was pursuing a degree in marine science, with a minor in journalism.
Despite a lack of confidence in her own humor, Kim said she was always able to make her friends and family laugh.
"She was very funny," he said. "She never thought she was funny … She had a great sense of humor. That's one of the reasons I started dating her, because she had a great sense of humor and a great personality. She knew how to take a joke and she also knew when to be serious. She stood by what she believed in and she stood by what was right."
Photojournalism professor Joseph Lippincott, who worked with Lee in both the fall 2012 semester and the spring 2013 semester, said she was happy to take on new challenges.
"She was just a great person, easy to work with — extremely so — and she seemed to take an interest in everything that was presented to her," he said.
Lippincott said he was struck by one project in which Lee photographed students inside an igloo they had constructed in the aftermath of Winter Storm Nemo in February, a project where Lee came alive with passion and originality.
"It was very well done and a really interesting, different take on the whole storm thing," he said.
In addition to her success in the classroom, Lippincott said Lee was accomplished as an undergraduate researcher at the Center for Nanoscale Systems at Harvard University and as an SAT tutor at home in Brooklyn.
This passion translated into a desire to be creative and productive for the good of society, Kim said.
"She became so fascinated and always wanted to learn as much as she could about everything," he said. "… she wanted to make the world that she thought was so great a better place for everyone."
Lee also had an interest in underwater activities such as scuba diving, particularly as she was so connected to the marine sciences field, said CAS senior Peter Hung.
"Most people, when they see you on the street, they wave at you as part of going through the motions, but whenever I saw her, it never felt as if she was doing that," he said. "You feel that she's really happy to see you and I really appreciate that."
Sargent College of Health and Rehabilitation Sciences senior Gina Mucciardi, who met Lee when the two were incoming freshmen, said they immediately became close friends.
"Binland was actually the first person I met at BU," she said. "We met at orientation before freshman year and we became very close there and then we remained close. We lived in West Campus together freshman year. We were real BU kids, we did a lot of exploring college life together."
Lee's most endearing quality was her ability to connect and communicate with people from all walks of life, Mucciardi said.
"She [Lee] was very interested in meeting people and learning more about people and exploring the world in general," Mucciardi said. "That's one thing I really took from her, to question more. Everyone has a story, and she was really interested in what people had to say and what they were all about."
Mucciardi said she will always recall Lee as a warm, outgoing individual.
"I'll remember how she was really excited to see everyone," Mucciardi said. "She loved people. I'll take that from her, her optimism and her passion for life."
As for Kim, he said he will always remember Lee as a strikingly honest person.
"She was always direct and she always had this genuine honesty that you don't really find nowadays," he said. "… that's what I'll remember most — what a genuine human being she was and how much she enjoyed life and how much she enjoyed helping people around her."
Margaret Waterman contributed to the reporting of this article.