Listed below are the top 10 activities every freshman at Boston University should do in the city before he or she graduates. Ranging from delicious restaurants to tours and sightseeing, these are the experiences that each student should have. In no particular order, here is your list: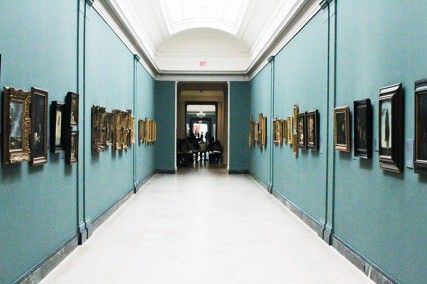 1. Visit art museums for free — Boston has some of the best art museums in the world. The Museum of Fine Arts and the Institute of Contemporary Arts are home to world-renowned collections and fascinating exhibits. Best of all, you can go for free if you show your student ID.
Becca Haley, a junior in the College of Arts and Sciences, said she goes to art museums in her free time and even for classes.
"I'm an art history major so I go to the MFA all the time," she said. "The art museums are free with a student ID, and they have some of the best collections in the world."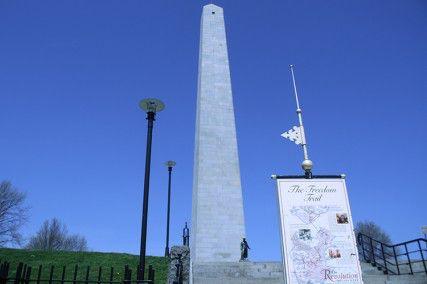 2. The Freedom Trail  —The Freedom Trail is a 2.5 mile walk that marks 16 historical sites of the Revolutionary War. You can download a map online and go at your own pace or take a guided tour. Either way, this is a great way to get to know Boston's rich history and see landmarks you read about in history textbooks. Highlights include Paul Revere's house, the Old State House and Faneuil Hall.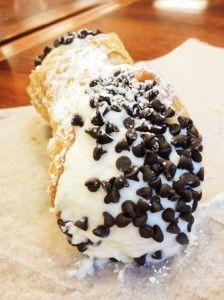 3. Have dinner in the North End — Boston's version of "Little Italy" is a charming place to have dinner with friends. The neighborhood has a familial, comforting touch that can cure any homesickness you might have. Some excellent restaurants include Giacomo's and Assaggio, and no trip to the North End is complete without a stop at Mike's Pastry for dessert.
Tyler Snyder, a School of Education junior, said his favorite dessert at Mike's are the cannolis.
"I can taste the Italian heritage in each cannoli," he said. "I really like the strawberry flavor and I like to try a different kind each time I go there."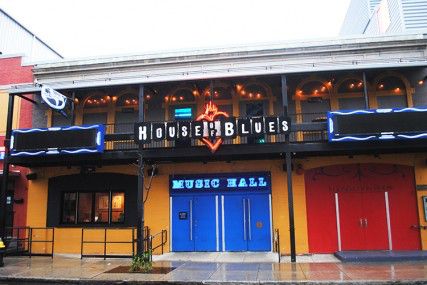 4. Go see a band play at one of Boston's famous rock clubs — Bands from all over the world come to Boston to play shows. A lot of the clubs in Boston are small, so you are almost guaranteed to have a great seat in the house. Some student favorites include Royale, Paradise Rock Club, The Middle East, Great Scott,  T.T. the Bears Place and the House of Blues.
Mike Basile, a junior in the College of Engineering, said he loves to go to shows at Royale on the weekends.
"It's a great venue and hosts such a wide variety of artists like my favorite bands Odd Future and the Swedish rock band Graveyard," he said.
5. Bike to the Boston Commons and take a ride in the swan boats — Boston is a great city for biking. Take your bike out or rent a Hubway and ride to the Boston Common for a relaxing afternoon. The Boston Common is one of the oldest national parks in the U.S., dating back to 1634. You can sit in the park or explore downtown. It's a nice way to get to know the city and it's not far from campus.
View Top 10 Activities Every Freshman Needs to Do at BU in a larger map
6. Go thrift shopping nearby, in Jamaica Plain or at SoWa Open Market — There are several thrift stores in Boston area and a few right near campus. You can find some things at the Goodwill on Commonwealth Avenue. Boomerangs, Cafe Society and 40 South St. in Jamaica Plain are also great places to get fantastic deals. Check out SoWa Open Market, Boston's original art and indie design market, for unique pieces.
Sarah Forman, a junior in the College of Communication, said she loves going to thrift stores around Boston to find unique clothing.
"I really like the second hand stores in Boston because you find really cool pieces that can be your own," she said. "You never have to worry about someone else looking better in that dress because no one else has it."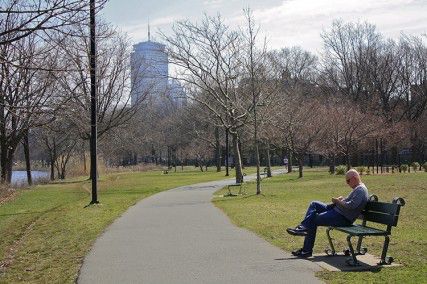 7. Exercise on the Esplanade — Although our Fitness and Recreation Center is a great place to workout, it is always nice to exercise outdoors. The Charles River Esplanade is beautiful for a walk or run, especially in the fall. There is also a specific exercise area for strength training and stretching and water fountains everywhere.
Kevin Griffin, a senior in COM, said he walks on the Esplanade regularly.
"I like to walk along the Charles with friends or alone to relax and take in the sights," he said. "It's the best when the weather is nice and the sailboats are out."
8. Walk to Harvard Square — Walking to Harvard Square is a great way to spend an afternoon. It only takes about 30 minutes across the Charles River. Some students said their favorite spots include the Harvard Yard and the Garage.
9. Visit the New England Aquarium—The New England Aquarium is great fun to visit on an afternoon. Apart from the colorful exhibits, you can participate in the New England Aquarium Whale Watch, a catamaran ride to the Stellwagen Bank Marine Sanctuary where you can see whales, dolphins and other marine life.
Ren Luckenbaugh, a senior in the School of Education, said she likes to grab a bite to eat at Fanueil Hall, eat at the Boston Harbor and end her night by visiting the Aquarium.
"The seal exhibit outside of the aquarium is lit up at night," she said. "The seals are really majestic creatures and seeing them swim at night is a beautiful experience."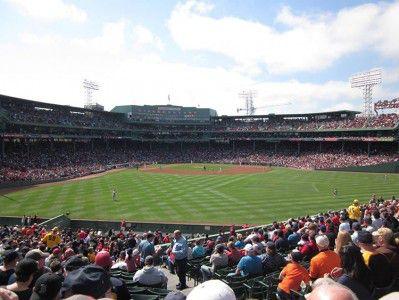 10. Baseball Game at Fenway Park — Being really close to Fenway Park, home of the Boston Red Sox, allows students to experience a major league baseball game without traveling far. Students can find cheap tickets, even on game day, and enjoy time at the ball park with their friends. Especially when the New York Yankees play, everyone feels Boston pride for their home team.
Scott Thompson, a sophomore in the College of Engineering, said he enjoys going to games with his friends and getting Fenway franks.
"The hot dogs at Fenway are especially good," he said. "But just watching the game and being with friends is a fun way to spend time in the city."
Kyle Plantz contributed reporting to this article.