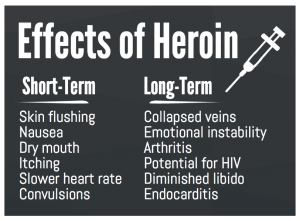 In an attempt to address opioid drug use in the city, the Boston University Police Department will now provide officers with a heroin overdose antidote known as Narcan, BU announced Wednesday.
Using Narcan, BUPD officers are able to respond to overdose situations on or near campus promptly, administering the drug to buy the user time before emergency medical services arrives, said BUPD's Deputy Director of Public Safety Scott Paré .
"It's not a secret that there's an epidemic going on as far as opiates, especially heroin, in this region," he said. "We have been seeing, unfortunately, in the Medical and Charles River Campus areas some overdoses, probably eight to 10, maybe even 12."
BUPD reached out to the Quincy Police Department, one of the first in the country to carry Narcan, to learn how to use it, and they worked with a Boston Medical Center doctor who prescribed the antidote, Paré said.
"They trained with our police here [in Boston] over the summer. It's simple to use and took less than an hour to train," he said. "Now, when our officers are first responders, it's just another tool in their bag along with their first aid kit."
Dr. Alexander Walley, a physician at BMC and assistant professor at BU's School of Medicine, said heroin use has been an issue in Boston since the 1980s.
"The spike in overdoses isn't really a spike. It's been a long gradual build-up," he said. "In Massachusetts there's been a leveling off of the rise of overdoses between 2006 and 2012, [but] there has been some recognition that the heroin supply is probably stronger than it has been in past years, which can lead to more overdoses."
Following a greater move toward overdose prevention in the community, BPD will begin to use Narcan within the upcoming months as a tool to better address overdose situations, said Officer James Kenneally, BPD spokesman.
Devin Larkin, program director of the Bureau of Addiction Prevention at the Boston Public Health Commission, said the antidote would be available in kits with two dosages of Narcan, the same model BPHC uses in its community programs.
Bo"They [BUPD] are adapting their protocols to what they're seeing in the community," she said. "It might be that a BU police officer is nearby and is able to respond to the scene quickly [and] start an intervention two minutes before EMS arrives…Anything that can be done to help save peoples' lives so they actually have a chance at treatment, we are very supportive of."