While a portion of the college population go through penniless internships to earn a decent spot in their career professions, Godoii and Davvid — stage names for Boston University disc jockeys Jose Godoy and David Szczepankiewicz — are already living their musical dreams. Godoii and Davvid do not have to make coffee runs for supervisors or sit at a desk for hours on end. Instead, the two spend their free time getting people on the dance floor by creating beats that race through crowded nightclubs.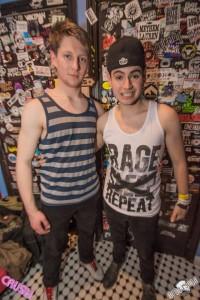 And the DJ duo will see their ideas come to life Thursday night as ticketholders make their way to Crush! University at the Middle East Restaurant & Nightclub in Cambridge for the first DJing collaboration event of its type.
Growing up in Mexico City, Mexico with a strong sense of culture, Godoy learned how to play guitar, piano and saxophone. The sophomore in the School of Management started DJing his senior year of high school. Most of his gigs were friends' parties, but when he got to BU, he started to pursue DJing more seriously.
Szczepankiewicz, originally from Linden, New Jersey, began DJing as a freshman in high school. He "can't read music" and has "zero formal experience with music whatsoever," but he has played at various New Year's festivities, house parties, bars and even a Model United Nations Convention.
Godoy messaged Szczepankiewicz — also an SMG sophomore — in January of their freshmen year to see if he wanted to DJ some Greek Life rush parties. From there, a partnership was born.
"We got our first gig in March [2013], and it kinda went from there," Godoy said. "We opened for Sound Remedy at the Middle East."
For Szczepankiewicz, being a DJ is about influencing the crowd and allowing his passion to shine through in his work.
"I definitely do it for the music — I love all variations," he said. "You have to feed off the crowd, but you can influence it a lot. It's a cool feeling to be able to see the people react to what you're doing."
Godoy said his love of showing people a good time drives him to put in the time and dedication necessary for professional DJing.
"I love the people, and I love the music," he said. "You can see me dancing and moving. I totally do it to make people happy. If they're happy, you're happy."
Szczepankiewicz and Godoy each have their own favorites in the current electronic dance music scene. Godoy listens to the duo Dimitri Vegas and Like Mike, as well as The Martinez Brothers. Szczepankiewicz said he is a big fan of Trance and Tiësto, although not some of the newer tracks.
Godoy and Szczepankiewicz are behind the creation of Crush! University, an event that features DJs from local schools and universities such as BU, Emerson College, Boston College, Suffolk University and Northeastern University. They pitched the idea to the promoters at the Middle East and Crush! Boston, who they had worked with previously when they opened for Sound Remedy. Crush! University was marketed as the ultimate "college rager," where DJs from all over the city could show off their skills for the 18-year or older crowd.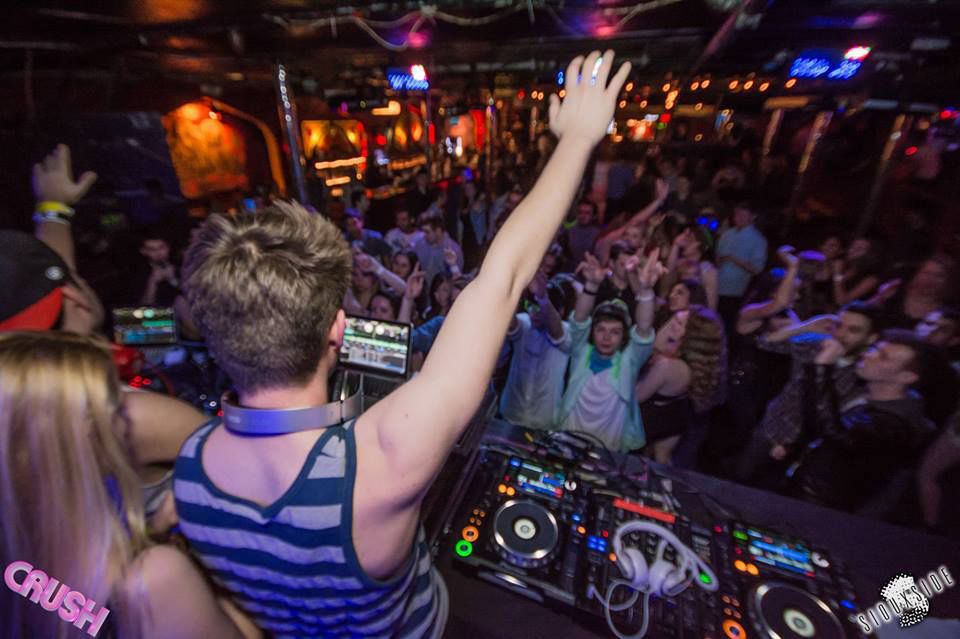 "We didn't really expect it to happen," Godoy said. "We were just throwing ideas around with the promoter. But he liked it and he trusted us enough to set it up for us and set up ticket sales."
Godoy and Szczepankiewicz alone have sold more than 100 tickets as of Friday. They both said they are very excited, and although they will be performing for a huge crowd as the headliners of the event, they plan to "have fun and relax."
Both DJs agreed that their goal for the future would be to get a "residency" at a club and try to get noticed by a few other clubs to make a name for themselves in Boston.
Crush! University starts at 8 p.m. at the Middle East. The top acts include Godoii and Davvid as well as D-Natured, Scagnasty, Kaidro, Don Jon, Wandrew and Astrov. Click here to check out Crush! University's Facebook page for more information on tickets.
Godoii and Davvid will also be playing at Machine Nightclub on Nov. 1. Stop by Godoii's Facebook page or Davvid's Facebook page for more details.
CORRECTION: A previous version of this article mislabeled BU DJ Godoii. This article has been updated to reflect those changes.