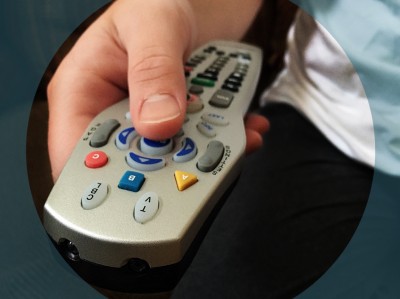 Approximately 400,000 Greater Boston area Verizon FiOS television customers were without FOX 25 on Thursday, following a failure to reach a contract agreement regarding carriage fees. The negotiations resulted in a lack of Thanksgiving Day NFL coverage, which upset many residents.
FOX 25 was removed from the Verizon FiOS TV packages on Thursday at about 3 a.m., when the contract expired and was not renewed after negotiations failed late Wednesday evening.
Phil Santoro, Verizon media relations representative for Massachusetts and Rhode Island, said Cox Media Group, which is responsible for broadcasting FOX 25, is repeating a step they have taken before during times of negotiation.
"In the past two years, Cox has blacked out viewers in at least 11 different markets, according to the American Television Alliance," Santoro said in an email statement. "We are hopeful that Cox will reconsider these drastic and anticompetitive tactics, return to the negotiations, reduce its demands for millions more in fees and work with Verizon to reach an agreement that is reasonable and in its own viewers' best interest."
Content costs have risen cumulatively 20 to 30 percent since 2010, which is a reason for Verizon's decision to continue the standoff, Santoro said.
"Verizon is taking a stand for our customers," he said.
Daniel Lyons, associate professor at Boston College Law School and specialist in telecommunications, said these negotiations are occurring now more than they did in the past.
Lyons credited the process of negotiation to the 1992 Cable Act, which states that cable companies could not carry broadcasting stations without their permission, meaning broadcasting stations could withhold service for money. This is known as retransmission consent.
"The idea was that if the broadcast companies held out, the cable companies would share some of the cable dollar with the broadcasters, and they'd be compensated for the use of their signal," Lyons said. "Around 2002, this started being very lucrative, with cable companies paying for broadcast signals, and now it's turned into a huge, huge revenue."
Broadcast networks rely on the revenues collected from these deals to replace previous advertising revenue, which has fallen significantly, he said.
"Not only is it common in this day and age, but it's more common now than it has been in the past, because advertising revenue in broadcast is pretty flat," Lyons said. "So where the broadcasters are anticipating their growth coming from in the future are these retransmission consent deals, squeezing more and more out of the cable companies and getting the cable companies to share their profits with the broadcast industry."
Susan Walker, professor of journalism at Boston University, said she turned to a Spanish-language channel as an alternative to FOX 25 on Thanksgiving Day, but believed that the cancellation of FOX 25 was a sign of what is to come for the broadcast industry.
"Pretty soon, if you can watch all the football you want on an ESPN app, why would you pay for everything else?" she said. "It's a stand-down, and we're seeing more and more of them. What's interesting is that it's affecting real primetime viewing. Live sports events seem to be the only things that are capturing huge, huge ratings."
As of Saturday evening, negotiations continued, Santoro said. Additional information regarding the dispute is posted on the websites of both FOX 25 and Verizon FiOS TV.