U.S. President Barack Obama delivered his State of the Union address Tuesday in the U.S. Capitol, highlighting several issues, including higher education, veterans' rights and equality, that he said are of great concern, not only federally but on the state level as well.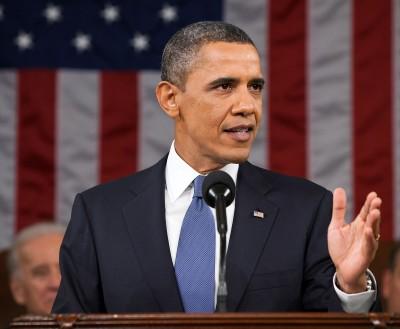 Obama emphasized the importance of higher education and opportunity throughout his address, challenging Congress to eliminate the cost of community college entirely.
"By the end of this decade, 2 in 3 job openings will require some higher education. And yet, we still live in a country where too many bright, striving Americans are priced out of the education they need," he said. "It's not fair to them, and it's not smart for our future."
In his first State of the City address, Boston Mayor Martin Walsh also made clear his plans for education reform in Boston.
Walsh revealed programs aimed to help students from early education up through college and said he is not satisfied with the fact that 30 percent of high school students in Boston Public Schools don't graduate in five years, the Daily Free Press reported Jan. 14.
Additionally, Obama urged U.S. CEOs to provide more opportunities for higher education and advancement for their employees.
"Tonight, I'm also asking more businesses to follow the lead of companies like CVS and UPS, and offer more educational benefits and paid apprenticeships — opportunities that give workers the chance to earn higher-paying jobs even if they don't have a higher education," he said.
He tied veterans' rights into the conversation by highlighting all the improvements made to ensuring their care and integration back into civilian life.
"As a new generation of veterans comes home, we owe them every opportunity to live the American Dream they helped defend," he said, "So to every CEO in America, let me repeat: If you want somebody who's going to get the job done, hire a veteran."
The president also took this opportunity to launch a Precision Medicine Initiative to help bring the country's researchers closer to curing diseases such as cancer and diabetes.
"The federally-funded medical research that saves lives also supports jobs and industry in Massachusetts' successful innovation economy," said U.S. Sen. Edward Markey in a statement following the address. "We need to increase this support so the Bay State and America can continue to discover the cures for diseases like Alzheimer's and cancer that are bringing misery to families. Massachusetts is the hub for the cutting-edge research that will ensure America's global competitiveness."
In the address, Obama also prioritized childcare as a national issue and said he would reduce the cost for this essential aspect of life.
"It's not a nice-to-have — it's a must-have. So it's time we stop treating childcare as a side issue, or as a women's issue, and treat it like the national economic priority that it is for all of us," Obama said. "And that's why my plan will make quality childcare more available and more affordable for every middle-class and low-income family with young children in America — by creating more slots and a new tax cut of up to $3,000 per child, per year."
Markey praised Obama's speech for its American ideals., pointing out the people-focused vision of Obama's plans.
"President Obama tonight presented a vision in which all Americans — regardless of race, creed, nationality, gender or socio-economic status — can access the opportunities that will allow them to maximize their abilities and pursue the American Dream in the 21st century," he said. "It is a playbook for strengthening our economy, promoting fairness, creating jobs and protecting our people and our planet."