[rawr]
[/rawr]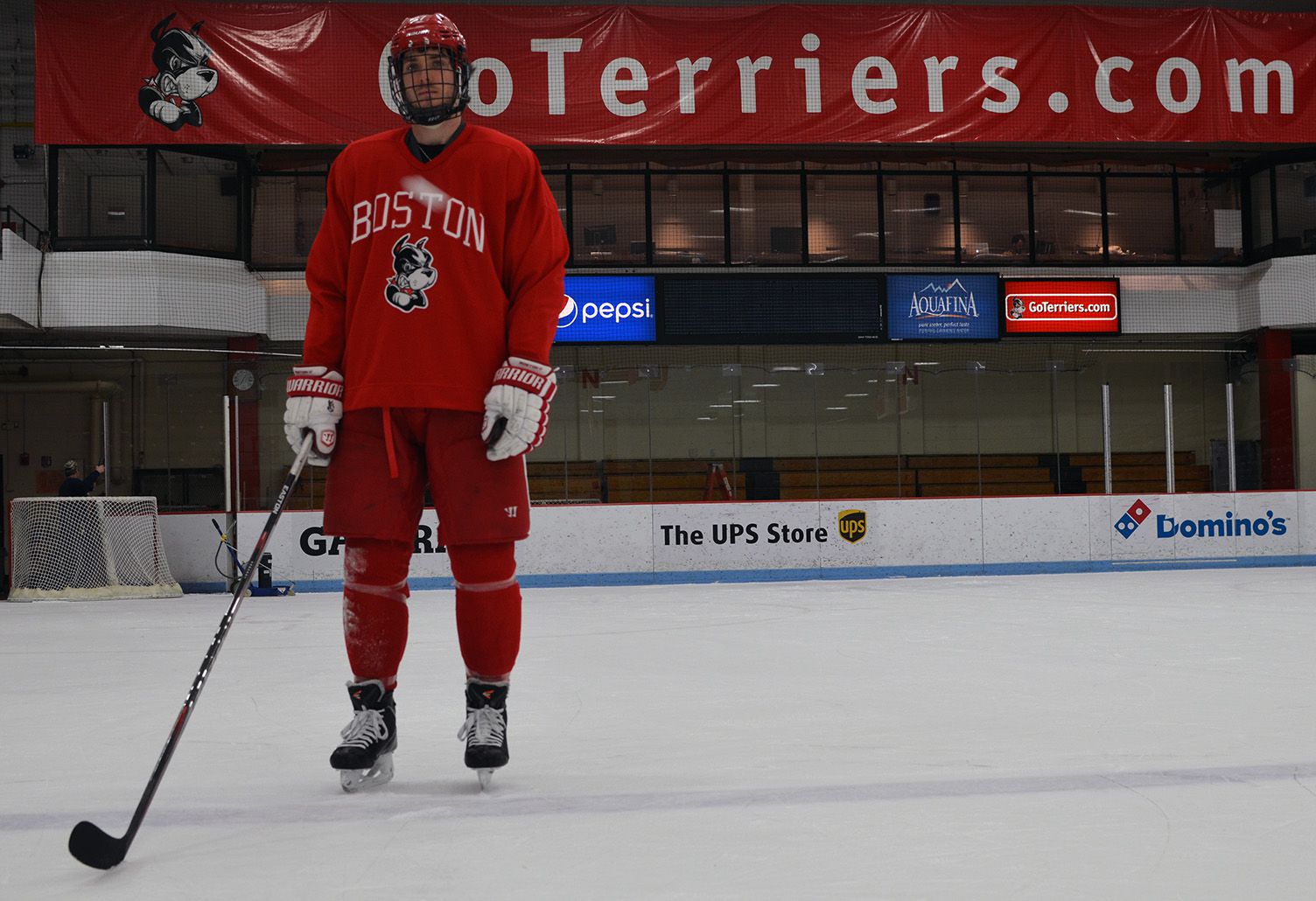 Upon first glance, it appears rather easy to sum up Doyle Somerby in just a word or two.
"Big."
That's usually the first thing that comes to mind.
Such a reaction is commonplace these days, reinforced repeatedly with every thunderous check that the 6-foot-5, 223-pound Boston University defenseman delivers against his foes on the ice.
But for Terrier teammate and childhood friend Nick Roberto, Somerby's juggernaut-like reputation was first put on display during a simple travel team football scrimmage over a decade ago.
"We were just screwing around, playing some tackle toss-up, and one of the dads thought he was funny, hitting us," Somerby reluctantly recalled. "I just caught him right, and the next morning, he came to the rink with ice packs all over him, and he had broken ribs.
"After that, I kind of realized that I was a little bit bigger than I should have been at that age."
---
It would appear easy to simply label Somerby as a "big" defenseman and just leave it at that. The physical evidence is certainly there, to say the least.
However, for Somerby's teammates and coaches, his commitment to the game of hockey and his emergence as a difference maker on defense this season has yielded a new set of characterizations.
To them, there's much more to the sophomore than just a big body on the blue line.
---
"Reliable."
"He's really reliable in the defensive zone," Roberto said of Somerby's play. "He knows his game. He doesn't try to do too much."
---
Hockey was instilled into Somerby from a young age, as the Marblehead native began pond skating with father, Philip, at just 3 years old.
From that moment on, hockey served as an integral part of Somerby's life. The results quickly followed.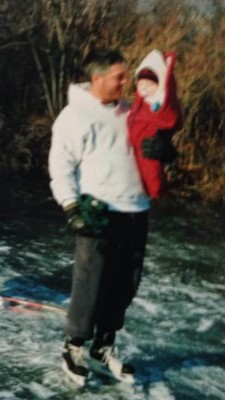 "Nobody approaches the game like he does," said BU men's hockey head coach David Quinn. "Everything is about hockey. Every decision he makes is based on hockey."
The first tough decision that Somerby was forced to make came in the eighth grade. For his entire playing career up to that point, Somerby had thrived as a physical power forward. However, a switch to St. Mary's High School in Lynn prompted a beckoning to the blue line.
The transition wasn't easy at first, Somerby admitted. Learning to move his imposing frame both laterally and backwards to thwart opposing skaters unveiled new challenges for the raw defenseman, but his tenure as a grinder up front also gave Somerby a new perspective of the game.
"Nobody approaches the game like he does. … Every decision he makes is based on hockey."

—David Quinn
"It's a common move in the sense that it really helps kids with the puck," said Boston University associate head coach Steve Greeley about Doyle's conversion to defense. "He's not uncomfortable having the puck on his stick.
"The fact that he's played forward … Now he jumps on the back end, and he understands a little more about time and space with the puck."
Despite his self-admitted dismay at rooting for a Boston College product, Somerby focused on modeling his game after Brooks Orpik, a strong, physical defenseman who excels at moving the puck. A few early rough patches aside, Somerby's development at his new position quickly bore promising returns.
---
After his freshman year at St. Mary's, Somerby made another move, this time almost 130 miles north to Kimball Union Academy in Meriden, New Hampshire.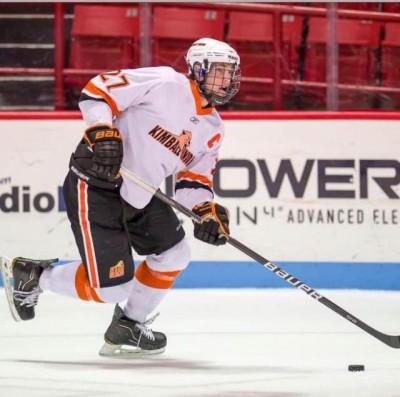 With a New England Preparatory School Athletic Council championship under his belt after his junior campaign, Somerby began to attract NHL scouts, who were intrigued by the defenseman's puck-moving proficiency and next-level size. The promising defender was ready to make the next jump.
Nerves weren't much of a problem for Somerby as he sat inside the Consol Energy Center in Pittsburgh, home of the 2012 NHL Draft.
"I knew that I was going to be a late-round guy, if I got drafted at all, so I just tried to take in the day and not be too nervous or anything," Somerby said.
That same cool and collected demeanor that Somerby exhibited throughout his career on the ice remained with him throughout the selection process.
That is, until he finally heard his name called.
"It was all kinds of excitement. My family was there, and we just kept it loose and relaxed," Somerby said. "When I was actually called, you just go numb for a little bit."
The New York Islanders selected Somerby in the fifth round, with the 125th overall pick. The journey might have been unconventional, but Somerby's adherence to his game had been validated.
---
"Physical."
"He's so difficult to get around," Greeley noted in regard to Somerby's presence during a game. "Below the dots, he's always pushing … He plays physical, he plays hard and he's a kid that's really tough to play against."
---
In the midst of his time with Kimball Union, Somerby made the next step in his hockey career, announcing his commitment to Boston University in January 2012.
There was little deliberation for Somerby in choosing his collegiate team.
"I've been a BU fan since I was a little kid," Somerby said. "One of my coaches growing up played at BU, and he used to sneak us in the Zamboni door at Walter Brown Arena. Ever since then, I wanted to be a Terrier."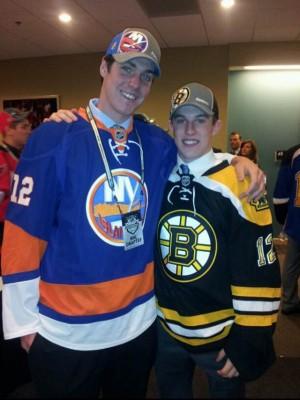 Going into his freshman campaign with the Terriers, Somerby was expected to slowly ease his way into the team's defensive corps as the 2013-14 season progressed.
However, a season-ending shoulder injury to fellow defender Matt Grzelcyk in January 2014 forced Quinn to give the unseasoned Somerby extended minutes on the ice.
Somerby's physical style did translate to the college level in some regards, as he placed fourth among defensemen and paced all his freshmen teammates with 53 blocked shots. The blueliner also managed to notch four points in 34 games.
However, shifting up into the collegiate ranks presented its share of hardships for Somerby.
"Just the speed of it. Coming in from prep school, my skating wasn't all the way there," Somerby said. "Everything happens really quick, and the turnovers that you have can be put in the back of your net real quick.
"You just have to limit how bad your bad is, and it took a little bit to realize that."
Skating for a Terrier team that slumped to a 10-21-4 record, Somerby suffered from lapses both on defense and in discipline.
He posted a discouraging minus-12 rating on the year — though just one player on last year's roster posted a positive rating — while 49 minutes in the sin bin put him first among his teammates in penalty minutes.
Adjustments needed to be made, and Somerby was up for the task.
---
"Hardworking."
"It all starts with off the ice. He's someone who the guys look up to, even though he's just a sophomore," Grzelcyk said. "He comes in, he works hard each and every day. He sets the tone not only for the freshmen [defensemen], but all the [defensemen] in general."
---
With BU's disappointing 2013-14 season in the rearview, Somerby consulted his coaches on what he needed to do to improve off his freshman showing.
The agenda was set: He needed to continue to hone his skating and agility, while also learning to assert himself more against opponents by way of his towering frame. With the summer now in full swing, Somerby was ready to get to work.
In the weight room, Somerby worked with strength and conditioning coach Anthony Morando on ways to cut down his weight while also bulking up muscle. On the weekends, he worked extensively with skating coaches on ways to revamp his style of play to make himself more of an active presence out on the ice.
By the time the calendar turned to September, Somerby had lost 20 pounds and was brimming with confidence. A bounce-back effort was in the cards for both him and the Terriers.
---
"Improved."
"The first thing that I think about is how much he's improved and how decisive he's become, how physical he's become," Quinn said. "He's been a presence ever since the season started, and he's a big reason why we've had the success that we've had this year."
---
With just 12 regular-season games remaining in the 2014-15 season, Somerby has sufficiently demonstrated thus far that his seesaw freshman campaign stands as an uncharacteristic outlier to an impressive career.
In 20 games with the scarlet and white this season, Somerby has posted a plus-4 rating, while ranking second on the team with 31 blocks.
Looking past the stat sheet, Somerby has improved his game in nearly every facet. His enhanced skating ability has awarded him the opportunity to stay locked in on fast and crafty forwards, while his heightened confidence and ability to use his size to his advantage has resulted in booming hits dealt to opposing skaters.
"We can put him out there against any forward and count on him to kind of be a defenseman that is really going to limit their scoring opportunities," Greeley said. "He's a guy that we can rely on to give us 20 good minutes a night."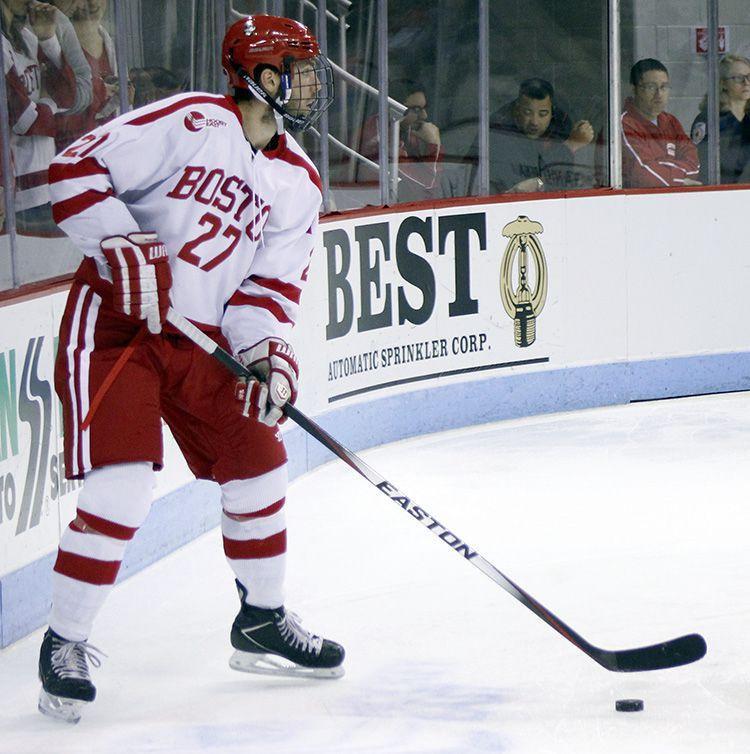 Somerby's newfound impact on the Terriers has stretched far beyond what he has produced out in the rink.
Although four freshman defensemen are taking up a hefty portion of minutes, Somerby's dedication and devotion toward fine-tuning his play has served as a positive template for his younger teammates to follow.
"He's a great example for our players that come in here and watch how he prepares and how seriously he takes things in the weight room, how seriously he eats. He's a true pro already, and he's in college," Quinn said.
Like Somerby, BU's entire defensive structure has witnessed an impressive turnaround this season.
Just a year after the Terriers languished in last place in Hockey East with 3.23 goals allowed per game, BU currently ranks fourth in the conference at 2.05.
Multiple factors have played into it, but BU's revitalized "D" corps has been a leading component as to why the Terriers have forged a 13-4-4 record, a No. 3 national ranking and a tie for the top spot in Hockey East standings this year.
From Grzelcyk's perspective, the correlation between Somerby's second-year jump and the team's improved efforts on defense has certainly not been a fluke.
"In my opinion, it's been the biggest part [of our success], for sure," Grzelcyk said of Somerby's enhanced play. "We knew that he was going to have to play some big minutes coming in as the only sophomore. What he's been able to do so far, he's been able to contribute in that way.
"When he's out there, he's a lot more physical. He's probably the most physical [defenseman] we have. He's really someone who looks to engage bodies, and we need him for that."
---
"Confidence."
For Somerby, neither his size nor his skating has been the defining determinant in his road to success. Rather, it's been his poise as a player to bounce back in the face of adversity.
"Confidence always plays a factor," he said. "Last year, there were a lot of ups and downs. We were losing a lot and getting scored on quite a bit, and it can kind of be degrading.
"This year, you come in, and you have a clean slate, and you can start new, and you start with one good game, and you kind of build off that."
BU's towering blueliner will never shake off the physical labels sutured to his persona, but at this point, Somerby isn't concerned with making any new impressions.
He's just focused on the task at hand.
"I'm just trying to keep a low profile and keep my head down and keep working," he said. "You never want to lose sight of that."