Boston Mayor Martin Walsh signed a Joinder Agreement Wednesday with the United States Olympic Committee that prohibits city employees from speaking negatively about the possibility of hosting the 2024 Summer Olympics.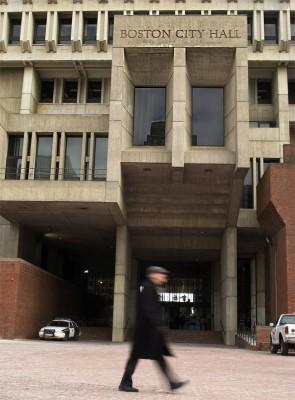 The Boston 2024 Joinder Agreement, states that no City of Boston employee is permitted to make comments which "reflect unfavorably upon, denigrate or disparage, or are detrimental to the reputation" of the USOC, the International Olympic Committee or the Olympic Games.
The joinder requires that city employees work in cooperation with the Olympic committees to promote the games in a positive manner.
Laura Oggeri, chief communications officer for the City of Boston, said in a Wednesday statement that Walsh is not trying to diminish his employees' freedom of speech.
"Mayor Walsh is not looking to limit the free speech of his employees and, as residents of Boston, he fully supports them participating in the community process," Oggeri said. "The Mayor wants to ensure that all City employees are encouraged to share their opinions on the Olympics without worrying about consequences of any kind."
In a letter to Boston employees released Thursday, Walsh reiterated this and encouraged people to attend any of a series of nine citywide community discussions, with the first one set to take place Jan. 27.
"All employees are welcome to share their opinions as we move forward, and I hope that you will help the City of Boston in shaping its Olympic proposal," Walsh said in the letter. "I want to emphasize that no employees will face any consequences for contributing their thoughts — positive or negative — and I look forward to hearing from all of you."
Chris Dempsey, co-chair of No Boston Olympics, said Walsh should not be blamed for attempting to limit the opinions of city workers.
"It's probably never been the mayor's intention to impose on people's right of free speech," Dempsey said. "The mayor has said today that he wrote a letter to the employees stating that he did not intend to infringe on their right to free speech."
However, it is disconcerting, Dempsey said, that Walsh is supporting the bid.
"It does certainly have something of a chilling effect to hear that the Mayor was so supportive of the bid, and it might cause you to question whether you want it to work out," Dempsey said. "The mayor addressed the issue today, and we certainly respect and appreciate that."
Several residents said while the measure isn't ideal, Walsh wasn't necessarily trying to cause any harm.
Brooke Sheridan, a senior in the Boston University School of Management, said any sort of limitation is a violation of freedom of speech.
"The mayor doing something like that clearly violates some kind of basic right. I don't think it's fair at all," she said. "I personally don't want the Olympics to be in Boston, but I still don't think people should be prohibited from speaking out."
Faylee Thung, 20, of downtown Boston, agreed with Sheridan that freedom of speech should not be restricted in any way.
"I mean, this is America — freedom of speech. I could understand where he's coming from, but I don't think speech should be restricted like that," she said. "I get if it's a company and the employees could harm the company with their speech, but not just as an individual."
Ben Garvin, 41, of the South End, said that without repercussions, the agreement is not a violation of free speech.
"It's silly that people are even talking about this," he said. "He issued a statement saying no one would be punished [for speaking out]. It's just a protocol Boston has to follow like any other city going for the Olympic bid. It's not any sort of violation, simply a matter of protocol."
James Hall, 53, of downtown Boston, said the issues surrounding the Olympics are not the fault of Walsh.
"He's got nothing to do with this whole thing, and he inherited it, so he's just doing what he has to," he said. "That's all there is."
Paige Smith contributed to the reporting of this article.