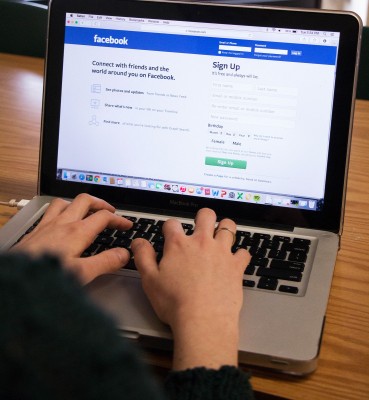 Researchers at Union College found that people with attachment anxiety or insecure relationships are more likely to use Facebook to seek attention, according to a Monday press release.
The study, published in the journal Personality and Individual Differences, conducted two online surveys with responders from countries around the world, including the United States. Survey participants were asked about their behaviors and emotions in close relationships as well as their behaviors and attitudes regarding Facebook.
Joshua Hart, the lead study author and an associate professor of psychology at Union, said the activity of people on Facebook depends on their personality.
"The answer is going to vary depending on what kind of person you are," he said. "Since the anxiously attached individuals seem to be engaging in more frequent and more active Facebook use as a means of getting attention and positive feedback, it would be interesting to know if it is actually improving their mental well being or if it has any long term effect at all."
The amount of attachment anxiety an individual reported was used to predict how sensitive they were to feedback, how much they sought attention and their generalized activity on Facebook, the study stated.
Steven Sandage, a professor of pastoral psychology and theology at Boston University's School of Theology, said social media provides a way to evaluate how others perceive the individual.
"Individuals who are high in anxious attachment, sometimes called anxious-ambivalent attachment, tend to struggle with interpersonal sensitivity and insecurity and can get preoccupied with monitoring how they are perceived and seeking validating feedback from others," he said. "They may be prone to spending a lot of Facebook time liking the postings of others or trying to forge new social connections."
Sandage said an anxiety-driven preoccupation with Facebook is not likely to enhance an individual's psychological or social well-being.
"Those with an anxious-ambivalent attachment style might find themselves devoting large chunks of time to online impression management, particularly on days they are already feeling insecure or they could also become angry and reactive in impulsive online responses if they feel shamed by an interaction," he said.
Hart said it is important for people to understand how they use their online presence to reflect how they are feeling and what they are thinking.
"Clearly, social media is here to stay, and it is a major mode of interaction between people, and it is a way in which people spend a great deal of their time, so it is interesting psychologically to see why people do this and also from a mental health perspective, it is important to know what kind of consequences it has," he said.
Several students said they had varying opinions about the results of the study.
Ian Chamberland, a freshman in the School of Management, said he is skeptical about the correlation between attachment anxiety and Facebook activity.
"I definitely see it [Facebook activity] as a bridge for some people," he said. "They connect with people on Facebook, and then they go get lunch or something like that. In my opinion, the two doesn't correlate. I'm sure for some people it does, but for a lot of people, it serves as a chance to connect with potential friends, especially at a campus as large as BU."
Chris Lynch, a junior in the College of Arts and Sciences, said the stress and anxiety from schoolwork could drive students to seek out attention on Facebook.
"BU students are already stressed from schoolwork, and this gives us a better sense of how we can minimize our anxiety levels ourselves, which is crucial to our success in school," he said. "I would ask how we can better use social media for its intended purpose of connecting us to others without the added stuff we put on it, like the controversial discussions we get into there, or the amount of time we spend there."