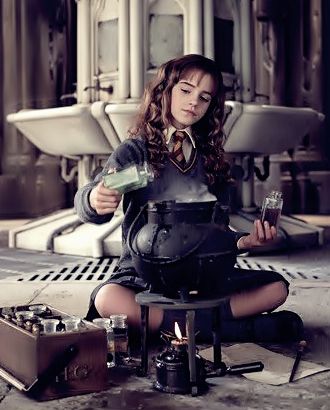 If you've ever wondered why Harry, Ron and Hermione never had to endure awkward but necessary sexual education classes, you're not alone.
"Sex-Ed at Hogwarts," which will be held on Feb. 26, is just one of more than 15 events Boston University's Wellness and Prevention Services has planned as part of "Frisky February," an entire month dedicated to educating students about sexual health.
Jamie Klufts and Michelle Goode, two Boston University graduate interns at Wellness and Prevention, came up with the idea to hold an interactive class where students can learn more about safe sex, consent and sexual health. Both avid fans of the series, Klufts and Goode wanted to incorporate sexual health into the world of Harry Potter, mixing in a topic that was rarely discussed in the books and one that, in their eyes, often gets brushed over in real life as well.
"[Sex education] hasn't been done in this context, and it's definitely a subject matter J.K. Rowling ignored in a major way," Klufts wrote in an email. "It's highly unrealistic to believe that students of middle school and high school age aren't thinking about sex or engaging in it, or at least coming to terms with their changing bodies and sexual health."
"Sex-Ed at Hogwarts" will rely heavily on audience participation, she said, along with humor, lightheartedness and plenty of Potter references. Goode and Klufts said they aim to teach BU students about sex in a different, fun and, if it has to be said, magical way.
"The goal is to use a creative lens to teach sexual health," Klufts said. "Sexual health is often a topic that can provide a lot of discomfort, but by using Hogwarts and Harry Potter language, we hope to enlighten students and also make them more comfortable with learning about it. Additionally, it allows us to reach an audience that we may not have reached otherwise."
Sophie Godley, a professor in the School of Public Health, applauds the way Student Health Services is finding creative ways to teach students about safe sex.
"Many students who are at BU right now and in [students'] generation unfortunately received lousy sex education," she said. "A lot of that was built off shame and fear and guilt. If we can now provide students in the same age group with something playful, interesting, funny and creative, that's great."
Godley said she supports Student Health Services' initiative of creating a month's worth of events to promote healthy sexuality.
"Just like how we want [young people] to be healthy in what [they] eat, we also want sexual health to be positive," she said.
In recognizing that sex education can often be something of a hairy topic for a lot of students coming in from different circumstances, Goode and Klufts agree that, aside from being fun, seminars like theirs have to be inclusive.
"Sexual health is such an important topic with so many different aspects," Goode said. "We know that people coming to BU are coming in with all different education levels on sexual health. [It's] something that impacts everyone's life at some point."
That isn't something either of them can stress enough.
"Regardless of whether or not you think you are a sexual health expert, you will walk away learning something new," Klufts said. "You'll walk away with new knowledge, fun language to talk about what you learned and the Hogwarts experience Harry, Ron and Hermione didn't even get to participate in."
Or so we're told.