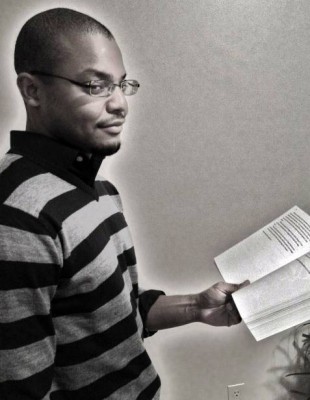 Boston University doctoral student Daryl Carr was found dead Saturday morning on the Charles River beneath the BU Bridge, said BU spokesman Colin Riley. His death is currently under investigation by Massachusetts State Police.
Carr, a 30-year-old sociology student in the Graduate School of Arts and Sciences, was from Rhode Island and would have earned his Ph.D in 2017, Riley said. He was a teaching fellow, scholar and former Peace Corps volunteer.
Julian Go, a sociology professor in the College of Arts and Sciences and Carr's academic advisor, said Carr sought to "tackle new challenging tasks."
"He was soft-spoken, but when he spoke, he meant it, making especially astute observations and comments that contributed to the progress of the class discussion," Go wrote in an email. "He actually sought out new challenges. Rather than taking the easy route, he would look for the more difficult one because he knew it would be most rewarding in the end."
Riley said BU has suffered a loss that affects many members of the community.
"It's a shocking thing to experience death at a young age," he said. "It's heartbreaking. Our thoughts and prayers are with his family and friends and professors … There are students that were his classmates, faculty members who were close with him and just so impressed with his work and his talents."
Go said Carr was interested in studying new languages and working in the Middle East region for his dissertation research.
"He already knew Spanish and Arabic and a bit of Turkish, but wanted to expand his knowledge and skill set to make the best dissertation possible," Go said. "He was also highly productive, working on side projects to further develop his research agenda (one of his papers was to be officially awarded a prize from a Turkish Studies Conference)."
Carr earned a bachelor's degree in political science from Roger Williams University in 2007. He served two years in the Peace Corps teaching English in Jordan. In 2013, Carr earned a master's degree in Middle Eastern studies from the University of Texas at Austin.
Emily Philipp, a doctoral candidate in Carr's second-year cohort, said he was one of the most "genuine" people that she "ever had the privilege of knowing."
"It was an honor to have such a kind, caring and generous friend and colleague," she wrote in an email. "Ever thoughtful and insightful, he readily lent a listening ear and a shoulder to cry on. His absence is heartbreaking, and we miss him dearly. He gave so much of himself and asked for so little in return. Daryl was a bright light in our lives, and he leaves a deep hole in our hearts."
Nazli Kibria, a professor and chair of the sociology department, said Carr was an active participant in the department and a former student of hers.
"He was planning to go to apply for a fellowship to go to Turkey next year to do research," she said. "One of the really interesting things about Daryl was his experience in the Middle East, particularly in Jordan. He had worked there for a couple years, so he was fluent in Arabic and very knowledgeable about the Middle East, and that's where he wanted to do his research."
Carr has worked as a teaching assistant for the introductory sociology course since the fall 2014 semester, Kibria said. His students have spoken highly of him and are saddened by his death, she said.
"I know a lot of students from last semester who had him really liked him and appreciated him," she said. "He was a kind of TF [teaching fellow] who went way past his expected duties and went the extra mile. He was really connected with the students and concerned that they understood the material."
Kibria said members of the sociology department gathered Monday to honor Carr and some students and faculty will be traveling to Rhode Island Saturday to attend his funeral service.
"He's very bright. Quiet, but articulate," she said. "I remember one time in class when I was posing a question and no one was answering and things weren't going well. Daryl just saw and knew what was going on and helped ease the situation in the classroom. He was that kind of person. He was figuring out, seeing that I needed something and immediately responded and participated. He was very, very kind, generous and very smart."