The Massachusetts Alcoholic Beverage Control Commission issued an advisory Thursday regarding the sale and consumption of powdered alcohol, a new variety of alcoholic product made of dehydrated vodka or rum in air-tight packages. The substance remains illegal in Massachusetts.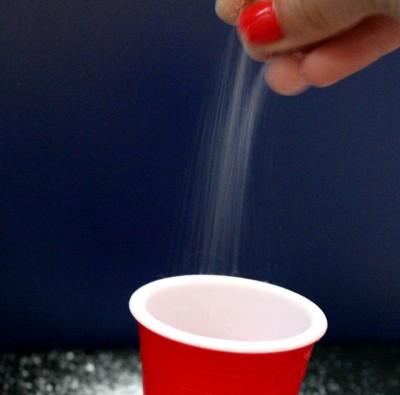 The advisory clarifies that alcohol licenses for wholesalers and importers are considered valid only for "alcoholic beverages," and since powdered alcohol is not consistent with the Commonwealth's legal definition of such "beverages," license holders are forbidden from importing, selling or manufacturing powdered versions.
Ralph Sacramone, executive director of the ABCC, said the advisory was to alert people to the dangers of powdered alcohol.
"We want to try and prevent as many alcohol-related injuries as possible," he said.
Powdered alcohol is not considered an alcoholic beverage under Massachusetts law, but each individual state must decide the legality of the substance and, in turn, amend their respective codes regarding alcohol.
The advisory acknowledges that powdered alcohol is considered an especially dangerous substance because it is condensed and thus highly powerful. The advisory cites "inadvertent use by people unfamiliar with its potency" as a leading reason for its prohibition.
Massachusetts Department of Public Health Spokesman Scott Zoback reiterated the concerns associated with powdered alcohol, including its hazards to young people, if legalized in the Commonwealth.
"Any time that a substance is easier for children to get, it becomes concerning to us," Zoback said. "Powdered alcohol is very easily ingested and is flavored to taste good, so it's obviously not something we want consumers to be able to possess easily."
The advisory outlines the risks for powdered alcohol with specific statistics.
"According to the National Highway Transportation Safety Administration, nationally, every day, three teens die from drinking and driving," the advisory stated. "Further, the National Institute on Alcohol Abuse and Alcoholism says that 1,825 college students between the ages of 18 and 24 die each year from alcohol-related unintentional injuries, and 599,000 students between the ages of 18 and 24 receive unintentional injuries while under the influence of alcohol."
Several residents said that regulation laws do little to combat alcohol problems, so powdered alcohol should remain illegal.
Casey Repasy, a freshman in Boston University's College of Arts and Sciences, said she worries banning powdered alcohol could increase interest in it.
"I think it would be fine and actually might be worse if it were outlawed," she said. "If it was illegal, it might create more interest around the product and more people might want to use it. It would create a culture of secrecy and overuse, it would make a bigger thing of it. People actually drank more alcohol during Prohibition, so keeping powdered alcohol illegal might have the same effect."
Drew Robertson, 19, of Fenway, said the continued production of dangerous alcohol products will only contribute to alcohol problems for underage drinkers.
"I don't think they should be making more alcohol products that could be harmful legal," she said. "They did the right thing by making it illegal, especially since there are so many college students in Massachusetts who are exposed to drinking without really knowing what they're doing or what they're putting in their bodies. If this alcohol thing is easy to intake and cheap, it will definitely produce more alcohol problems for underage drinkers."
Kaylan Scott, 21, of Downtown Boston, said laws regulating alcohol are already ineffective.
"There are already too many laws concerning alcohol," she said. "I mean, our drinking age is way higher than the rest of the world, but kids still drink underage. I don't think banning this would really do anything. If people want to have the new type of alcohol they're going to get it. I get that it could be dangerous, but so could any other type of alcohol that's already sold, so I don't really know why they would make this one thing illegal."