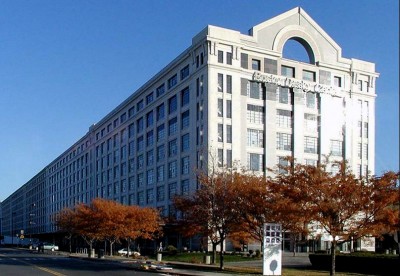 When it kicks off on May 30, CityStart Boston, a hackathon and boot camp aiming to foster startup innovation activity around the city, will put Boston entrepreneurs through three weeks of team-building exercises, mentorship and innovative idea-making.
CityStart came from a student-focused initiative created for the city called College Think Tank, said co-founder Monique Fuchs.
"We added another boot camp to the event," Fuchs said. "Students and other participants will be part of workshops, mentorship and a demo day. We hope to take those ideas and make them reality."
Fuchs went on to say that opening up the challenge beyond just college students will help to increase diversity in participants' backgrounds and experience levels, creating an ideal space for innovative thinking.
"CityStart Boston has been an evolution from the College Think Tank we've been doing the past two years. Originally, the College Think Tank was for student participants who would ideate around a challenge the city has with innovation firms and throw those ideas back to the city," Fuchs said.
CityStart hopes to address Boston Mayor Martin Walsh's emphasis on expanding innovation efforts to neighborhoods that currently do not see a lot of attention. Fuchs elaborated that outside the Innovation District, neighborhoods such as Roxbury, Dorchester, Mattapan and others need better access to resources that support startup activity.
"Resources in the Innovation District can be difficult to access without a car, and spreading similar support systems like MassChallenge to other neighborhoods is very important," said Ashley Waters, the events and operations coordinator at Boston University's BUzz Lab. Waters emphasized that a huge percentage of startups fail within the first two years, especially without guidance resources readily available.
Though Boston continues to be one of the nation's leaders in technological innovation, CityStart and its participating partners hope to support the creative economy throughout the city.
"The hackathon is in the spirit of what we're doing," said Fairmount Innovation Lab director Liora Beer. On June 20, at the end of the program, Fairmount will host a final "Pitch Day" competition so that participants can show off their polished projects.
"Fairmount Innovation Lab is a new strategy to bring innovation resources to the Fairmount neighborhoods," she said. "We are providing everything that a larger accelerator such as MassChallenge would for creative industries in a specific community, on a neighborhood scale."
Fairmount and CityStart both aim to support the local economy and creative industries, especially in specific communities where innovation is most needed.
"We're serving a predominantly low-income community," Beer said. "There is a tremendous amount of talent and innovation in neighborhoods where people don't actually have the resources to catalyze those businesses. I think there's a huge loss for the people in those communities but also the greater society."
CityStart hopes to stray away from the traditional hackathon challenge model, though, by providing a rigorous process for problem solving.
"We really want to go back to the drawing board and ask, 'What does innovation actually mean?' We intentionally kept the guidelines of the hackathon very open so participants can decide what issues they want to tackle," Fuchs said. "We are looking for a way to foster innovation and make it sustainable. We're asking ourselves how we can make the community really build something relevant for the city."
Just as the CityStart hackathon hopes to create a better support system for startup development, BU's BUzz Lab provides business guidance and workspace for all enrolled students.
"We want to be all-inclusive throughout the whole BU community, not just Questrom [School of Business] students. Students can set up an appointment and are able to bounce ideas off entrepreneurs and other students. We can help address specific questions along the way, like starting up a website or other issues typical of new startups," Waters said.
Ultimately, CityStart Boston hopes to challenge participants by providing three weeks of intensive workshops and mentorship. By fostering startup activity in more neighborhoods outside the Innovation District, the goal is that more talent from corners of the city will be able to improve the city and make ideas implementable reality.
"It doesn't stay with the one-day hackathon," Fuchs said. "It will motivate participants to build further."