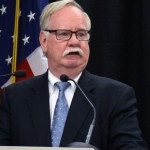 President Robert Brown
Robert Brown is the top dog at BU. As president, has a say in big school-wide decisions made. He's also an ex officio member of the BU Board of Trustees. As a student, you can look forward to emails from Brown announcing new policies or expressing the university's opinion on a current issue.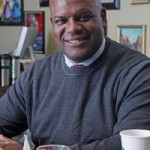 Dean of Students Kenneth Elmore
Dean Elmore is the most visible link between the students and the administration. As dean of students, he is present at multiple campus events or can be seen randomly around BU during the day. Sometimes he holds events like Coffee and Conversation, where students are able to have one-on-one talks with Elmore about the school and how it can be improved.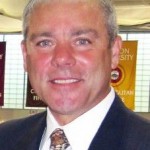 Dean John Battaglino
Dean Battaglino serves as assistant dean of students and director of student activities, so he has a lot of interaction with the student body. He also works with Dean Elmore, so you can expect to see him roaming around campus chatting with students.
Laurie Pohl
As vice president for enrollment and student affairs, Pohl has a lot of influence within the Provost's office. Her office oversees things like undergraduate admissions, financial assistance, the registrar and student employment.
Thomas Robbins
Robbins is the chief of the BU Police Department. Since we have an urban campus, BUPD is an integral force in keeping us safe, and he is essential in that realm.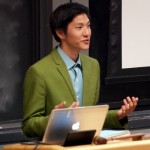 Andrew Cho
Cho is the recently elected executive president of BU Student Government. SG has the power to pass a number of impactful measures on campus, so Cho's role is very important. Get to know him and talk about any issues you or your student group is facing within the school!
---
It's great to know the dean of your school or college, the figurehead who directs the operations of that specific school. As an experienced and informed scholar in whichever field you are studying, you dean is great to talk to about your education and career. Who knows, they might end up being a great career connection later down the road.
College of Arts and Sciences: Dean Ann Cudd
College of Communication: Dean Tom Fiedler
Questrom School of Business: Dean Kenneth Freeman
College of Engineering: Dean Kenneth Lutchen
College of Fine Arts: Dean Benjamín Juárez
College of General Studies: Dean Natalie McKnight
Sargent College of Health & Rehabilitation Sciences: Dean Christopher Moore
Frederick S. Pardee School of Global Studies: Dean Adil Najam
School of Education: Dean Hardin Coleman
School of Hospitality Administration: Dean Arun Upneja