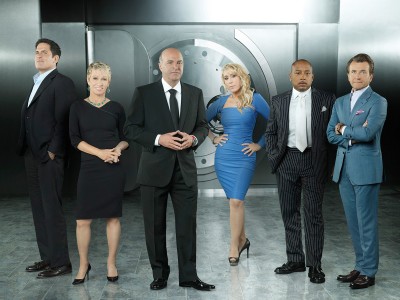 ABC's reality TV show Shark Tank held preliminary auditions for the Boston University community Tuesday at Agganis Arena. The auditions gave a group of about 200 hopeful entrepreneurs a chance to pitch 60-second business plans to a judge in hopes of getting asked back for another audition in Hollywood before the show airs its seventh season later this year.
Scott Salyers, the supervising casting director for Shark Tank, said that the auditions are only the first step of many toward making it onto the show.
"You come in, do a one minute elevator pitch. You have a minute to convince him [the judge] to invest in your business," he said. "After that we turn into headhunters for the sharks … we have done the diligence, everything about you and your business has been researched to make sure it legitimate and correct and we deliberate on the best ideas."
Twenty-eight teams sat waiting in anticipation Tuesday morning, ready to share with a judge their business ideas ranging from agricultural products to health care innovations to tech supplies. Even though many said they were nervous, most attendees chatted with their neighbors about their ideas and said they were excited to pitch their ideas.
"Entrepreneurship is such a collaborative community. The more times you pitch your ideas, the more you talk about it, the better it will help your business," Salyers said.
The show features a panel of self-made entrepreneurs known to the audience as "sharks" who listen to rookie entrepreneurs' pitches, ask tough questions and ultimately decide whether to use their own cash to fund the proposal in return for a piece of the action.
The preliminary auditions went similarly. Attendees had 60 seconds to pitch their ideas. Judges asked a few questions and will later collaborate to pick their favorites, Salyers said.
Susan Richardson, director of alumni operations at BU, said she was excited about this opportunity for the BU community to gain more recognition nationwide for BU's prominence in entrepreneurship.
"I think people are just so excited about it, they are either fans of the show or someone they know is. There is a lot of energy about putting us in the spotlight," she said. "Overall, we do a lot for alumni and BU community and because this is affiliated with a national TV show, it's getting a lot of positive attention".
As attendees sat in rows in the lobby of Agganis Arena, the excitement was evident. David and Beth Salzman said their biggest hope was just to get a positive reaction. Beth graduated from BU in 1983.
"I view this as an opportunity for a reaction, some input. Really, this could change our future," David Salzman said.
Saylers said the entrepreneurs' enthusiasm about their business ideas is key to successfully making it onto the show and beyond.
"It's more about the person's story," he said. "More of what we are looking for is more than the idea or the business. We just want to get to know the person and their excitement level for their business or product."
Chris Connor, an anesthesiology and biomedical engineering professor at BU, and Eric Arbor said they were confident in their medical product and ready to pitch the idea.
"We know that there's a need for something like this and it suits a desperate group in healthcare," Arbor said. "We are hoping in the time we have we can convey the need for this product and why it is so important to patients, doctors and nurses."
James Louis, a participant in BU's Naval ROTC aviation program from 2009 to 2010, said before his pitch that he was nervous and joked that he almost passed out in his chair thinking about nerves.
"Nerves are a part of it, [but] I wouldn't let that stop me from chasing a dream," he said. "That's what this is about."