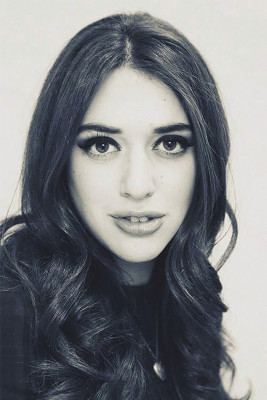 For Aspen Matis, freshman year amid the beautiful mountains of Colorado Springs quickly lost its excitement. Nothing bad should have happened there, yet on her second night at Colorado College, Matis was raped by a fellow student.
After Matis testified two weeks later, the college's mediator determined that the results were inconclusive and implied that Matis had lied about the situation. Dismayed at her school's indifference as well as her own parents' lack of reaction to the news, Matis said she sought salvation by hiking the entire Pacific Crest Trail, which spans more than 2,000 miles from Southern California to British Columbia.
"Girl in the Woods," published in September, is Matis' memoir about this journey. Writing down the experience not only helped her move beyond the rape experience, but also added to the burgeoning community calling for justice. In an interview with The Daily Free Press prior to her Friday appearance at Newtonville Books in Newton, Matis described how writing has brought clarity to her outlook on the situation.
"I write for therapy," she said. "I write to figure out why I feel the way I feel, and why I felt ashamed. Writing … is really a way for me to discover why I do what I do and see the stories beyond the stories, because only when you see them can you revise them."
The memoir has also allowed Matis to understand and accept the effects of the rape through others' points of view — especially those of her family, from whom she felt alienated after their disappointing reactions.
"It's really easy to say, 'My mom didn't react the way I wanted her to react,'" Matis said. "But when you really think about it … you see that my mother and most mothers spend their lives protecting their children, and then the minute I left home, the worst thing that could have possibly happened, happened. It was too devastating for my mom to face directly and immediately."
Matis also said that she found the experience of penning her story onto paper empowering.
"Writing this book did not allow me to be a passive victim," she said. "It made me an active agent. Victimhood is boring. Victims who remain where they are don't make good protagonists, and they certainly don't lead good lives. I worked my way through a lot of anger and a lot of frustration … and it allowed me to see my own power, the capacity we have to revolutionize ourselves."
While Matis does not consider herself a passive victim, she said she is still upset that the Colorado College administration didn't work to bring justice to the situation. This negligence, she said, is due to universities' concern with their images rather than the welfare of their students.
"What I didn't know when I was 18 was that colleges have an inherent conflict of interest. They don't necessarily want the truth to come out," Matis said. "They don't necessarily want justice to be served because these universities have brands and they put a lot of money into the creation and protection of these brands. And the last thing they want is a rape conviction on their campus."
Matis, a strong supporter of educating the public about sexual violence, urged rape victims to tell their story and to not shy away from calling rape what it really is.
"A rape is too great a secret to hold inside you," she said. "It's like a dark pearl in your gut you will cramp around. Naming a rape 'rape' shrinks it. It puts the shame where it belongs and it holds the schools accountable. We will not permit colleges to obstruct justice. Say what happened, in all of its complexities. That is our greatest power."