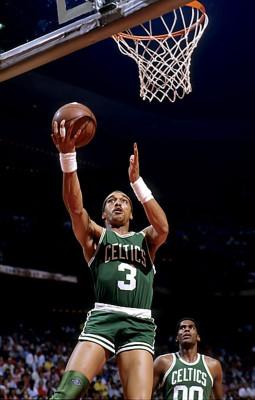 Boston has produced some of the most iconic sports figures in history. Since 2001, all four of Boston's major sports teams have won a national title: the Celtics in 2008; the Bruins in 2011; the Red Sox in 2004, 2007 and 2013; and the Patriots in 2001, 2003, 2004 and 2014. Boston's nine championships since the start of the new millennium are second to none. I believe, though, that this recent surge is approaching its end.
The Celtics, who ruled the Atlantic Division of the NBA with an iron fist from 2008 to 2012, have struggled mightily as of late. They missed the playoffs two seasons ago, and snuck into last year's postseason with a losing record in the pitiful Eastern Conference. Though they fought valiantly, they were swept by the eventual Eastern Conference Champions, the Cleveland Cavaliers.
Moving forward, the Celtics' best interior scorer is a 6-foot-9, injury-prone, nonathletic Jared Sullinger, who is incapable of protecting the rim. Evan Turner, on the other hand, has a jump shot that resembles David hurling his slingshot at Goliath — if David had a broken arm. An undersized Isaiah Thomas (5-foot-9) and a young Marcus Smart (just 21 years old) are two beacons of hope on an otherwise subpar Boston roster.
The Bruins missed the postseason last year for the first time since 2007, and, as such, made several changes to both the front office and roster this past offseason. Peter Chiarelli was fired from his position as general manager (which he had held since 2006) four days after the regular season ended. Don Sweeney, assistant GM since 2009, was appointed the new head of hockey operations the following month.
The Bruins were busy on the day of the NHL Entry Draft, when they traded fan-favorite power forward Milan Lucic to the Los Angeles Kings and heralded prospect, defenseman Dougie Hamilton, to the Calgary Flames. While they did not get a hefty return for trading two of their most valuable players, they faced serious pressure from the salary cap.
After draft day, the Bruins made some puzzling transactions. They traded young forward Reilly Smith to the Florida Panthers for forward Jimmy Hayes. Though these two players are comparable in skill level, trading Smith means that three of the Bruins' top seven statistical scorers from last year will not wear the "spoked B" this upcoming season.
They also traded a third-round pick to the Philadelphia Flyers for Zac Rinaldo, a pest of a forward with 572 career penalty minutes in 223 career games (averaging over 2.5 minutes per game). He's got just 24 points and a horrendous plus-minus rating of minus-30 in those 223 games, and has been suspended by the league on three separate occasions.
Finally, the Bruins are aging rapidly. Captain Zdeno Chara is now 38 years old, and will be heavily relied on this season. Patrice Bergeron, one of the league's premier centermen, turned 30 this summer. The Bruins have an All-Star goaltender entering his prime in Tuukka Rask and a rock-solid young scorer in David Pastrnak. With that said, questionable management decisions and an overall aging roster lead me to believe that the Bruins will be Boston's worst major sports team for the foreseeable future.
The Red Sox won the World Series just two short years ago in 2013. They've finished dead-last in the AL East each of the last two years. The Sox received a great deal of media attention entering this past season after signing third baseman Pablo Sandoval and trading for starting pitcher Rick Porcello of the Detroit Tigers. However, the Red Sox still lost 84 games this season, and finished 15 games behind the division-champion Toronto Blue Jays.
Shortstop Xander Bogaerts finished this season with a .320 batting average, good for second in the American League. Mookie Betts was a highlight-reel machine almost all year, and Blake Swihart proved his MLB worth late in the season. On top of that, Keith Law ranked the Red Sox's farm system as the best in the MLB. So, the future is certainly bright for the Red Sox to be Boston's best team in the coming years.
Lastly, the New England Patriots have been to nine of the past 15 AFC Championship games. They've been to six of the past 15 Super Bowls. Tom Brady and Bill Belichick have marked their place in history as arguably the best head quarterback-coach tandem in NFL history. But they can't play forever.
Brady is 38 years old. If he plays as long as Brett Favre did (which seems unlikely), he has three seasons left after this one. Belichick can retire whenever he pleases and go down as one of the most successful coaches in league history. He has led mediocre rosters to tremendous playoff success time and time again. All the success the Pats have experienced have been with Brady and Belichick at the helm. As such, the Patriots future after Brady and Belichick, which is not all that far away, is full of uncertainty. I'd bet, though, that they don't follow up this historic dynasty with another one.
The Patriots are 3-0 to start this season, and they're playing angry football after the Deflategate witch hunt that took place all summer. They've looked absolutely unstoppable thus far, and just might be on their way to giving their fans another Duck Boat parade this upcoming February. If that's the case, fans should really savor it. Because it might be the last parade Boston sees for a while.