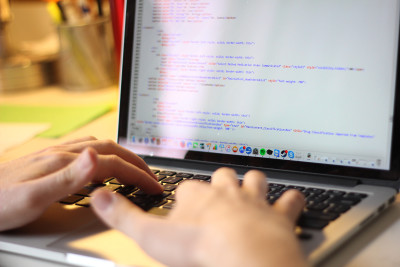 Computer science, according to Reuters, now stands as the top major for women at Stanford University, with 214 female upperclassmen officially declared to study the subject. Following closely behind is human biology, with 208 female declared majors.
The topic of women in computer science is one that has been trending recently and is often considered controversial given the stark male-to-female ratio. According to the National Center for Women and Information Technology, there was a 64 percent decline in the number of first-year undergraduate women exhibiting an interest in computer science from 2000 to 2012. Therefore, many see the fact that this number is increasing at Stanford as a step in the right direction.
Lavanya Jose, a graduate student of computer science at Stanford, said that as an undergraduate at Princeton University, there was not a "critical mass" of women in her classes. She often felt like the "odd one out" in her smaller computer science classes, but was encouraged by female mentors to continue her success.
"They [my mentors] encouraged me to apply to graduate school, and I hope to be like them someday," Jose said. "I think it also helps to have family members — sister, mom, female cousins, etc. — [who are] into math and engineering … I think that is part of the reason for my early interest."
Ashley Ngu, a senior at Stanford majoring in computer science and minoring in art practice, said she wants to use her technical knowledge in a unique way by building technology that encourages learning and creativity.
"I'm interested in creative applications of technology, especially with regards to storytelling, education and interactive installations," she said. "For that reason, I chose to focus my studies on the intersection of computer science and art."
Ngu estimated the male-to-female ratio in her classes to be around 7:3, stating that upper level classes "definitely" have fewer women than introductory classes.
"I'm not usually aware of the gender gap in my classes unless gender is brought up as a point of discussion," she said. "I would say the gender gap is more drastic among the CS faculty. I've taken 12 CS classes over three years and I've only had one female CS lecturer."
Margrit Betke, a professor of computer science at Boston University, agreed with Ngu and said encouraging more women to major in the field would involve including more women in the faculty. She also said she was not surprised about the Stanford news.
"CS is an excellent area for women to go into," Betke said. "Stanford created the right environment."
Mark Crovella, also a computer science professor at BU, said he also wasn't surprised by the increasing number of women majoring in computer science.
"Students are coming to understand that computer science is creative and exciting, and that studying CS provides a lot of opportunities for making a difference in the world," he said. "The old view of computer scientists as being like Dilbert in a sterile cubicle is gone. Students now realize that studying CS gives you one of the main ways to understand how the world works and to shape the world to one's imagination."
According to Crovella, the number of women in computer science classes, including both majors and non-majors, has been steadily growing at BU for about six years. In 2004, about 10 percent of computer science majors at BU were women. Now, almost 30 percent are women.
This growth isn't evident among all populations, however. At BU, only four out of the 28 computer science faculty members are women.
Susan Worst, one of the four aforementioned women, doesn't let that statistic deter her, however. She said she decided to study computer science because she enjoys building useful things.
"I don't have the skills to be a woodworker or an electrician, but I can still build software that does real work in an efficient, accessible and useful way," she said. "Computer science is also a great field for people who have a lot of interests, because it has applications in so many areas."
Worst currently teaches an introductory course called "Introduction to Internet Technologies and Web Programming" and said she has also noticed the increase in the number of women in the field.
"My course … is usually about half men and half women," she said. "But this semester, it is 60 percent female."
However, considering BU's male-to-female ratio of 4:6, this level of enrollment is what might have been expected. To encourage even more participation in any field, Worst suggested portraying the subject as diverse.
"Making any field, including computer science, more diverse means being able to take advantage of a greater number of perspectives," Worst said. "All of us have blind spots, but it's hard to figure out what they are by ourselves. We need other people's input to educate us. Giving more people a seat at the table can only make our collective work stronger."