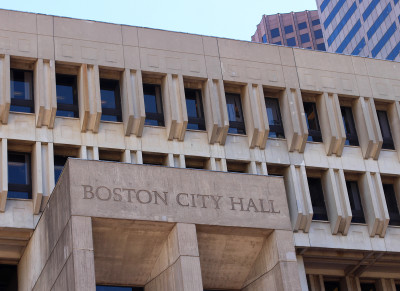 Boston City Hall is creating a new data value called "CityScore" that will allow city officials to use one number to evaluate Boston's performance and efforts in areas of city life.
CityScore will bring together public data on performance in areas including traffic, Wi-Fi availability and trash collection to evaluate how well the city is meeting its goals.
CityScore was unveiled on Thursday by Chief of Staff Daniel Koh during a TEDxCambridge talk. Koh's presentation showed that over 24 different measurements of city life are used to compile the CityScore. The data is then used in scoring algorithms to create "one simple number" that is evaluated based on the number one, he said.
Based on data collected from sources that Boston citizens contribute to and interact with, CityScore can involve the community in creating the new evaluation system, Koh said at the talk
"In order to get the best data possible, we had to engage the public. And we realized to get that, we had to collect data through behavior or actions that constituents were already doing," Koh said in his prepared remarks at the talk.
CityScore will help Bostonians by providing a fast and efficient way for the government to focus on their performance, Koh said. Through the CityScore, they can quickly locate areas of data that are underperforming.
"If streetlight replacements are exceeding our target, we'll know. If housing inspections are ever behind our target, we'll know that day and we can course-correct immediately. And in the end, that will make citizens' lives better," Koh said in his talk.
"The City plans to go live with CityScore at the beginning of 2016," said Christopher Dwelley, Boston's performance manager. "Shortly thereafter we hope to release a public version."
Daniel O'Brien, an professor at Northeastern University, applauded the CityScore initiative for using a data-driven approach to better understand the city and to guide policies.
"This is clearly an important component of the future of urban governance, and it is great to see Boston taking a leadership role by innovating in this space," O'Brien said. "As with anything, the success of the data approach will depend upon its implementation. It will be exciting to see what kind of metrics the city develops and incorporates into the CityScore, and how they reimagine current operations to be responsive to the information that these metrics provide."
Although the CityScore is a single number, Dwelley said it has a depth that allows greater insight into Boston life than just a digit.
"While there is only one score there is the ability to actually drill down to … see what [the drivers of the score are]," Dwelley said. "So if there are things that are off target or trending in [a negative way] there is actually a mechanism that [will] alert [city officials] and prompt them to look further into the score at the drivers […] so they can take action."
Several residents expressed relief that the city is doing something to try and help with problems in Boston.
Carly Craver, 28, of Back Bay, has lived in Boston for under a year, but said she has already experienced problems with transportation.
"I keep my car in New Hampshire because it's too much of a pain to keep in the city. Parking isn't really available," she said. "As far as commuting to and from work, it's a nightmare. I get home quicker by walking rather than taking the shuttle bus or the train."
Jordan Hurley, 23, of South Boston, agreed that a new perspective on fixing issues in Boston could be beneficial for maintaining progress within the city.
"It sounds cool that they're looking into how they're doing on different areas of city living," she said. "It could potentially work since we aren't really doing anything otherwise."
Darius Young, 22, of Allston found fault with using a single statistic as a means of evaluating and correcting performance in Boston.
"They should have a broader view instead of just one number," he said. "I can't see anyone [making decisions] on a city [based] on one number."