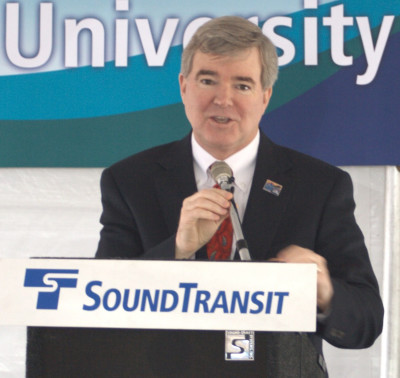 The University of Louisville men's basketball team has recently come under scrutiny as the NCAA conducts a full-scale investigation over allegations that prostitutes were used to help woo potential recruits. Head coach Rick Pitino is being rightfully dragged through the mud as the sports world questions if the 15-year mainstay was aware of the alleged crime. This black mark on a once-great program, while heinous and one of the first of its kind, is just another incident on a laundry list of public scandals that have rocked numerous universities' athletic programs throughout the United States.
This scandal is one of the only ones, however, that revolves around recruits. This was not a group of student-athletes selling their game-used paraphernalia in exchange for tattoos, like what happened at Ohio State University. Nor was it a plethora of former players blowing the whistle on a program that focused on bypassing academics, like at the University of North Carolina.
No, this was allegedly a group of 18-year-old prospective students having prostitutes bought for them by members of the athletic community. That's right, paid university officials, like former Louisville director of basketball operations Andre McGee, are charged with shelling out upwards of $10,000 of the college's money to pay for lap dances and sex for high school students.
McGee, who has since resigned from his most recent post at the University of Missouri-Kansas City, could face prostitution charges and possible jail time if it is found that he did solicit numerous escorts from 2010 to 2014.
These atrocious charges bring about the question of ethics in collegiate athletics. Former University of Michigan standout and current NBA analyst Jalen Rose has since come out and made claims that imply the Louisville incident is not an isolated one, nor is it specific to the university.
"What you see at a bachelor or bachelorette party is what happens on a recruiting visit," Rose said on his personal podcast. "… And as a 17-year-old kid, first off, if I'm not getting laid, I'm not coming. I'm not signing. I'm not coming."
What does this say about the world of collegiate athletics? Are some coaches, athletic directors and school presidents really so concerned about generating revenue that they have no shame in breaking a federal law that carries years behind bars? Yes. Yes they are.
The overarching quest for the almighty dollar has led to the corruption of not only the people in power, but of the entire industry of college sports in general. The NCAA is no longer concerned with the well-being of its student-athletes, as exemplified by the organization repeatedly dragging its feet before finally giving underprivileged players meal stipends. Instead, the NCAA is a money-driven machine that solely focuses on how many more green pieces of paper they can line their pockets with while not even cutting the smallest of checks to its top revenue-generating "student-athletes."
Right alongside the NCAA stand numerous coaches and higher-ups in college athletics. While not all or even most coaches contribute to this money-first mentality, those that do are tainting amateur sports. Making millions of dollars for their respective universities, many athletic directors and their colleagues remain obstinately committed to turning the talents and hard work of their students into cold, hard cash.
This has led to, among other things, skyrocketing ticket prices. It's roughly $230 for the cheapest seats at the annual Iron Bowl football game between the University of Alabama and Auburn University. There are also gluttonous television deals for both NCAA football and basketball programs that number in the millions of dollars. And that's all without mentioning the absurdity of making money off players' namesakes without proper reimbursement.
This constant drive toward the seemingly never-ending goal that is lying on a mountain of money has led universities to immoral and even illegal means to coerce the nation's top recruits. By knowingly supplying underage minors with an excess of alcohol and instructing players to, according to Rose, "show me a magnificent time — as a matter of fact, the time of my life," coaches are advocating to the world that sports and money trump morality and respect. This elitist attitude sometimes, but not always, leads to top tier student-athletes believing they are above the law.
No better example of this exists than former Florida State University quarterback Jameis Winston, who was publicly shamed for screaming sexist obscenities in a dining hall, stealing crab legs from a local grocery store and, allegedly, sexually assaulting a classmate. And the list of coaches and athletes who have become the top story of many news outlets does not stop with Winston.
The heads of collegiate athletics, along with the number of coaches and university officials who value their money more than their students, need to wake up. If they don't, who knows what horror the world might uncover next after yet another school breaks the bonds of morality in pursuit of wealth.