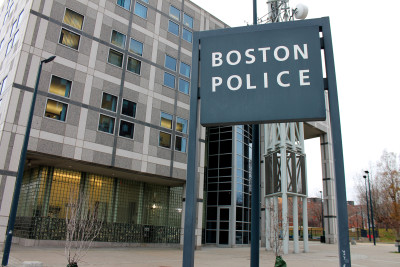 U.S. District Judge William Young ruled Monday that a 2008 civil service exam used to evaluate candidates for promotions within the Boston Police Department was partial to white candidates and gave minority officers an unfair disadvantage, according to a court opinion.
"This is a profoundly important case," Young wrote in his court opinion. "[This is] one that evokes the finest of our nation's aspirations to give everyone an equal opportunity and a fair shot."
Ten black police sergeants, employed by the Boston Police Department, sued the City of Boston under Title VII of the Civil Rights Act of 1964 because the civil service exam administered in 2005 and 2008 had a "racially disparate impact."
Young emphasized in the court opinion that the decision was not related to racial prejudice and that multiple-choice sections of the exam were inadequate for predicting quality police lieutenants. He added that the exam's questions did not adequately represent everything lieutenants need to be tested on.
"If a test only examines knowledge while ignoring a broad swath of necessary skills and abilities, it hardly seems plausible that a higher score is likely to result in higher job performance, or even that the procedure measures aspects that differentiate among levels of job performance," Young wrote.
Craig Nicewicz, the operations manager for the U.S. District Court, said in an email that the U.S. District Court clerk's office declined to comment on the case, as it is still pending before the court.
"The Clerk's Office cannot comment on any case pending before the court," Nicewicz wrote.
A few Boston Police officials testified in front of the judge including current BPD Commissioner William Evans.
Evans said in the court opinion that he is a strong supporter of diversifying the ranks of BPD and believes the exam's intention is to test non-quantifiable factors.
"The purpose of the 2008 exam was not to test memorization of facts, but to test situational judgment, interpersonal relations, communication ability and knowledge of rules and regulations," Evans wrote in the court opinion.
Daniel Medwed, a law professor at Northeastern University, said it is difficult for courts to make legal decisions regarding race.
"Finding a discriminatory intent is very difficult in most cases, so courts tend to focus on whether the effect of a particular policy yields discriminatory results," Medwed said.
Medwed said the BPD should continue to use the exam as a promotional evaluation, but should make changes to the exam to avoid disparities.
"For what it's worth, it is good to have a requirement," Medwed said. "It provides objective criteria in governing promotions that safeguards against cronyism and nepotism."
Michael Harper, a law professor at Boston University, said he was not surprised that a test was being used to evaluate candidates for promotion.
"A test, under [U.S. Equal Opportunity Employment Commission] guidelines should consider skills and abilities, not just knowledge," Harper said. "Skills and abilities about being a police captain or lieutenant go beyond just knowing things about police procedure."
Boston residents said they agreed that the promotional exam should be modified.
Robert Kahn, 45, of Back Bay, said those who pass the exam should know their jobs' skills as well as social skills.
"If these are the people leading the police force, they should know how to interact with the public in a professional manner and how to handle a leadership position," he said.
Jenny Tan, 30, of Brighton, said she was in favor of making the exam more inclusive to minorities.
"It is important for the police ranks to be diverse because it could help increase trust, especially among minority citizens who are often disproportionately targeted," she said.