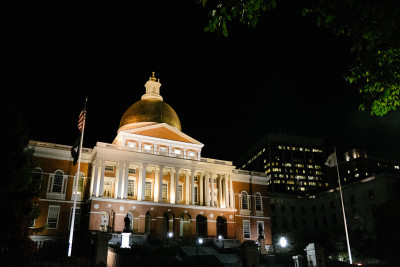 In an effort to promote economic growth and a strong workforce system, Massachusetts Gov. Charlie Baker  signed legislation Wednesday to establish the Massachusetts Workforce Development Board.
This legislation will improve the Massachusetts regional economy by focusing on job placement of employees in businesses with a need for skilled workers, which Baker said will have a tremendous impact on the state.
"With changes to the federal workforce investment laws, we now have an opportunity as a state to redefine and reimagine how we create skill-building programs," Baker said in a Tuesday press release. "Creating strong regional economies by designing programs that meet the demands of workers and businesses in each region is important to driving economic growth and new job opportunities for our residents."
Some of the board's responsibilities will include "developing plans and policies, which are approved by the Governor, to coordinate services through One-Stop Career Centers and workforce boards," the release stated.
The WDB seeks to improve the public workforce system by focusing on the growing need for skilled laborers and to align the system with state educational policies and economic development goals, according to the release.
This legislation is an extension of the old Workforce Investment Board and aims to make the board more efficient, the release stated. The new WDB will promote participation of women, people of color, veterans and people with disabilities in industry sectors.
Colleen Quinn, a spokeswoman for Baker's Executive Office of Labor and Workforce Development, said improved relationships will allow the WDB to understand the needs of employers in thriving industries.
"When people come in looking for a job, career centers will know exactly what the employers in that region are looking for, and they'll be able to point that person to the right employer where their skills will match what the employer is looking for," Quinn said.  "So really, the bottom line is that this legislation will enable the governor and all the regional workforce boards to help people get jobs."
Quinn added that the regional boards are necessary for regional economic success, because they work to advise the governor on what economic policies work best in different regions.
"In the past, career centers have simply focused on getting people jobs," Quinn said. "Now, we're asking them to be really focused on the employers in their regions to create partnerships and relationships with them."
Several residents had varying opinions of the impact that the state government can have on citizen employment.
Samantha Bissell, 22, of Brighton, said it is important that state government provides help with job placement through groups like the WDB.
"If they're not consciously trying to make those kinds of opportunities available, then I feel like people are just going to leave and go elsewhere to a place where the government is making help available for them," she said. "The more we're intentionally making opportunities available for people, the better."
Felix Ortiz, 55, of Dorchester, said the government should not be as concerned about job placement for its citizens.
"When I was growing up, I did it myself.  I looked in the newspapers, like the [Boston] Herald or The [Boston] Globe," he said. "I went to stores and asked for jobs. That's how I did it."
Matthew Gagne, 28, of Brighton, said it is necessary for the government to help create jobs, but also to work with career centers and educational institutions.
"If I didn't feel like I could get a job based on my skill sets, I would not have gone through all the work of undergrad.  I would feel like it was wasted," he said.  "And if people have good employment that they feel they can contribute to, then I think they'll be more productive members of society."