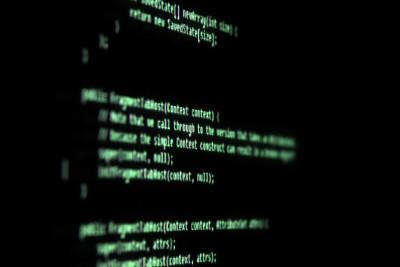 As part of the Data Science Initiative, the Rafik B. Hariri Institute for Computing and Computational Science and Engineering will commence its inaugural Boston University Data Science Day. The event, which will take place Friday from 9 to 4 p.m at the Photonics Center, will aim to foster a deeper knowledge of data science as well as forge connections and collaborations on the topic.
Prakash Ishwar, co-chair of BUDS Day and an electrical and computer engineering professor, said there will be three "thematic-panels" featuring talks by BU faculty, a BU student poster session over lunch period and two 30-minute keynote addresses in the afternoon. A networking reception will also take place at the end of the day.
"The first panel is titled 'Vision' and will feature talks spanning history of visual art, computer vision and neuroscience," Ishwar wrote in an email. "The second panel is titled 'Networks' and will feature talks spanning networks of neurons, genes, physiological systems and the current state-of-the-art in statistical network analysis.
The third panel will feature talks on health, the sharing economy and the ways in which legal policy issues relate to data science.
Keynote speakers include Jennifer Listgarten, a computational biology researcher at Microsoft New England and Alessandro Vespignani, a Northeastern University professor who focuses on "socio-technical" systems, according to Ishwar.
Azer Bestavros, a professor in BU's Department of Computer Science and the founding director of the Hariri Institute for Computing, said data science is not restricted to computer scientists. Its prominence is evident in all fields.
"Data and data science, which is how we manage data, is everything … all [fields] are going to have to use data and process it," Bestavros said. "Boston University is a big place. There are lots [of] people solving very interesting problems involving data."
BUDS Day is a chance for data scientists within BU to talk to one another and learn about how data computing is taking place within various departments, Bestavros said. Scientists have the opportunity to not only discuss their research, but to network professionally.
Bestavros also said every scientific field has its own language and one must study this language to become an expert in any such field. However, data and computing as of today is becoming the "unifying language" of all disciplines.
"This is why we see a lot of interdisciplinary stuff happening … The disciplines are starting to use similar languages around data and computing," Bestavros said. "I think this is a really exciting time."
Further, Ishwar added that BU is in a "position to take a unique leadership position in data science that not many universities can attempt."
Dino Christenson, a co-chair of BUDS Day and political science professor, said he works with data extensively in his field.
"In one of my projects, I am interested in understanding how special interest groups accomplish their political objectives and who are the most powerful among them," he wrote in an email. "We suspect and have evidence that interest groups form coalitions when they have mutually beneficial goals. However, solid evidence of these coalitions [is] hard to come by."
Christenson added that aspects of computing such as content and social network analysis have allowed him to discover what exactly it is that draws interest groups to work together or dissolve their relationships. Political science uses data to explore relevant topics such as elections or international relations, according to Christenson.
"Large numbers of political scientists are practicing data scientists and making contributions well beyond politics, including statistics, computer science, health sciences and economics, to name a few," he wrote.
Gloria Waters, vice president and associate provost for research at BU, is responsible for overseeing the university's research enterprise. This enterprise consists of many research centers, Waters wrote in an email.
"The main center is the Hariri Institute for Computing and Computational Science," she wrote. "It serves as a hub for initiating and catalyzing interdisciplinary research involving computing and data-driven approaches."
Waters also wrote that faculty members in a growing number of fields work in areas related to data science.
"These range from faculty in neuroscience in the Center for Systems Neuroscience, faculty in [the School of Medicine] in the area of genomics, faculty in [the College of Arts and Sciences] such as in political science, faculty in [the Questrom School of Business]."
As a member of the Data Science Initiative leadership, Waters wrote that she hopes BUDS Day will give both faculty and students the opportunity to "build a greater understanding of data science and forge new interdisciplinary connections and research collaborations."
Due to an editor's mistake, a previous version of this story stated that Professor Dino Christenson participates in "texting" analysis instead of "content" analysis and referred to Professor  Vespignani's research as "techno-social" instead of "socio-technical." This correction is reflected in the story above.