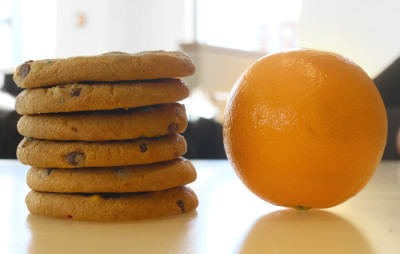 For all those wishing to finally succeed at a cleanse and cut out calories, tobacco and alcohol, new research could lessen the pain and difficulty of the journey.
"Gut hormones" are the hormones that cause a feeling of fullness after a meal and could be the key to dampening cravings for not only food, but also tobacco and alcohol. Investigators at the Imperial College London, led by researcher Tony Goldstone, are looking into whether an infusion of these hormones could reduce people's desires for these substances, thus making it easier for people to lose weight and quit smoking and drinking. Called the "Gut Hormone in Addiction" study, this investigation could result in a new treatment for obesity and alcohol or tobacco dependence.
The start of this study stemmed from Goldstone's previous research, which focused on obesity.
"Dr. Goldstone has been involved in a lot of work concerning obesity and he's been working with hormones in his research in a long time," said Justine Nienke Pannecoek, study coordinator of the research group. "Being in the Centre for Neuropsychopharmocology, where we do a lot of addiction research, I believe that Dr. Goldstone found some [connection] between obesity and addiction, causing him to form this study."
The two gut hormones under investigation — glucagon-like peptide-1 and ghrelin, produced in the stomach — could potentially play a dual role in pushing an individual to crave something.
"[These hormones] have an influence on appetite," Nienke Pannecoek added. "Not just appetite, but studies have shown that the same brain circuits involved in appetite or reward are also involved in addiction."
Because of their role in influencing cravings, these two hormones have the potential to prevent people from relapsing into their addictions. The team at the Imperial College London is capitalizing on this idea, testing the effect of GLP-1 and ghrelin on stress levels of volunteers who are trying to quit their addiction.
Nienke Pannecoek said the group is giving "ex-smokers, ex-drinkers and overweight people an infusion of those two hormones" to test the efficacy by means of neuropsychological tasks and brain scans.
"Based on these findings, we hope to see [the hormones] are reducing cravings for a long time," she said.
According to Nienke Pannecoek, this research could expand the use of a drug already on the market. Exenatide, a medication that uses GLP-1, is prescribed to treat diabetes.
"If we could find that this drug [could work] in different ways as well, not just for diabetes, that it can actually help people fight their addiction, it could be very promising for the future and could be a very helpful took to help people stay quit after having quit," she said.
This study is unique in that it uses another target to combat addiction. Most addiction treatments focus on dopamine, which is a neurotransmitter that controls the brain's reward and pleasure centers.
"Most efforts to develop treatments for addiction have also specifically focused on targeting dopamine," senior research fellow Liam Nestor wrote in an email. "It is through this gut hormonal modulation that addictive behaviors may be treated with greater efficacy, particularly factors surrounding relapse."
While this research could be hitting on something important, the path to an all-cure for addiction is still far away, Richard Saitz, a professor at the Boston University School of Medicine and researcher for its Clinical Addiction Research and Education Unit, wrote in an email.
"It is well known that overwhelming craving is common in addiction, and it is very likely that hormones involved in appetite-like ghrelin can affect craving for alcohol," he wrote. "Medications that block craving can be useful in the treatment of addiction, though addiction is a complex disease and one thing we have learned many times over is that there is very unlikely to be a magic bullet that can cure all cases of the disease."