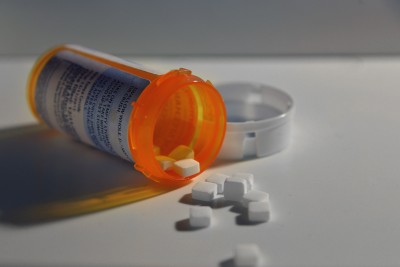 Opioid prescription education for physicians allows medical personnel to properly assess the risks of potential addiction in opioid use and provide individualized care to patients, according to a perspective outlined Thursday in The New England Journal of Medicine.
Daniel Alford, a professor at the Boston University School of Medicine, released the three-page perspective, titled "Opioid Prescribing for Chronic Pain — Achieving the Right Balance through Education," and highlighted the increasing tendency of misusing prescription opioids.
In his written perspective, Alford countered a proposal common among groups advocating quick fixes to address the prescription opioid misuse epidemic. These groups, according to Alford, believe posing limitations to opioid availability is "the best plan." Without disagreeing completely, Alford stated that the strategy would further limit opioid access for patients who are benefiting from them.
"I worry about the patients who will suffer because of [such strategies]," Alford said to The Daily Free Press. " … The only strategy to address this problem that avoids the unintentional consequences of making opioids unavailable to those who need them is education."
The perspective also stressed the importance of physicians to judge the opioid treatment rather than the patient being treated. Discontinuing an "inadequately beneficial" treatment does not mean abandoning a patient, but discontinuing an inappropriate treatment, according to the perspective.
Though opioids can reduce pain, the issue lies in the difficulty of measuring the costs and benefits of using opioids, Alford said.
"Benefit is hard to measure as opposed to the objective measures of blood sugars and blood pressures," he said. "The harms are also hard to measure."
In Massachusetts, practicing clinicians and physicians are required to undergo opioid training, with the option of an online program or a live training section, Alford said.
"Lots [of physicians] are taking advantage of this and getting better at it, but I think some of the ones who need it … have not done it," he said, "so I am currently in favor of making this mandatory because if we don't fix the problem, the legislators and others will do it for us, and at the expense, I think, of some of our patients."
Alford is also the director of the Safe and Competent Opioid Prescribing Education program at BUSM and was appointed to the Massachusetts Governor's Opioid Drug Formulary Commission in 2015.
Jane Liebschutz, a professor at BUSM, said she agrees with Alford's argument about education implementation. Liebschutz said she also believes large-scale practices should take a population approach to opioid use.
"We have … a registry that notes when the patient got their prescription, when the next one is due, when they last had a urine [toxicology] screen, when they last had a check in the prescription monitoring program, so that we can give care," she said.
Liebschutz also said physicians should use nurses and use a "team approach" to help manage patients.
"It's one thing to have all sorts of education and guidelines, but then when you're actually in the room with the patient, you have to make tough decisions," Liebschutz said. "And so my thought is that it's useful to have a team approach because pain is so difficult to treat, and often having the support of nurses or maybe clinical pharmacists with the patients may be a better way of getting at this.
Students expressed a mixture of opinions toward medical opioid use. While some students said education could make opioids a manageable approach to reduce pain, others said finding an alternative drug should be the priority.
Anne Melden, a senior in the College of Communication, said she would support attempts to find less addictive alternatives to opioids.
"On the one hand, you don't want to deny patients the medication that they need to manage chronic pain … but then again, if they're highly addictive, then there have been classes of drugs that have been banned from the market in the past," Melden said. " … I wish there was more research into alternative pain management drugs or methods that were less addictive and less dangerous."
Marci Wolfish, also a senior in COM, said while opioids should remain as a pain-management option, physicians who prescribe opioids should be more educated.
"I don't think that opioids should be taken away," Wolfish said. "I think that they have too many benefits, and there are cases of people who really need them, but I do think that they should be prescribed in smaller amounts so that people don't necessarily have the opportunity to get more until they've talked to their doctors."
Grant Solomon, a freshman in the Sargent College of Health and Rehabilitation Sciences, said while physician education is helpful, he doesn't believe all patients are strong enough to be prescribed such an addictive drug.
"Some physicians underestimate the will of their patients," Solomon said. "I think some patients don't necessarily have the tenacity to resist the addictive effects of some of the drugs, and I also think the pharmaceutical industry doesn't have enough alternatives to opioids as well because opioids are so profitable to them."