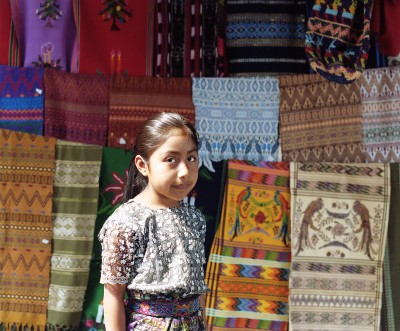 Though photography is sometimes viewed as a commercial medium, the task — or rather, art — of taking a picture can be used as a tool for storytelling. One such artist, Boston-based photographer Erica Frisk, does exactly that through her images of female weavers from Santiago Zamora, a rural town outside of Antigua, Guatemala. Her exhibition, entitled "To My Mother Who Used To Tell Me Stories," will hold its opening reception at the Multicultural Arts Center Thursday from 6 to 8 p.m. and run through April 1.
"In 2011, while I was attending Massachusetts College of Art and Design … fully entrenched in my art history coursework, I traveled to Guatemala with Professor Margaret Turner," Frisk said. "While in Guatemala, we visited ancient historical sites, attended cultural institutions and created a mural in Santiago Zamora."
To Frisk, this experience was "extremely rewarding," so much so that while she was there, she began her own photography project during which she photographed women who owned and operated weaving cooperatives in Santiago Zamora. The collection of these photographs will be on display at Frisk's opening exhibit.
"I chose to focus on the women of [the weaving] cooperative because they represented a female leadership role in their community," she said. "These women were challenging gender roles in their quest for an independent income to send their children to school. Education is very expensive for families in Guatemala, which is why many children do not continue attending after primary school."
Frisk also mentioned that without an education, many women take on roles in the community that contribute to their family income. However, income from the cooperative is separate and provides educational opportunities for children, despite the fact that their mothers did not receive the same financial opportunity.
"The women of the [weaving cooperative] were extremely welcoming and kind … I [photographed] their families on their terms," she said. "It was their first time they had more formal portraits of the matriarchal generations. I was fascinated by … their personal histories, how the generations have evolved and how they have kept their traditions alive. It was challenging to communicate with the women as they only spoke Spanish and Kaqchikel, a Mayan dialect, but I was lucky enough to be assisted by a translator."
In regard to the act of weaving itself, Frisk shares that women have hand-spun and hand-woven their own families' "traje," or clothing, using the "age-old backstrap loom."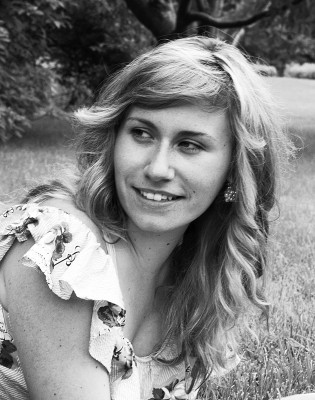 "According to the Ancient Mayan Quiche tradition, Ixchel, the female moon goddess, has been weaving in this method since the beginning of time," Frisk said. "You'll see in these images, the women and children proudly wearing their own handmade 'huipiles,' the woven shirts, as well as more contemporary clothing."
Frisk also shared that 'huipiles' are designed with specific colors and patterns as a proud representation of a woman's home and her family.
"[They] weave to cultivate a bond with their daughters, as well as to keep the ancient Mayan tradition of tapestry alive," Frisk said.
Frisk is now both an artist and an educator. She teaches photography and visual art at Andover Public Schools in Massachusetts and has previously taught visual art classes at a wide range of institutions including the Museum of Fine Arts, Sociedad Latina and the Maud Morgan Art Center.
"I showed interest in visual art at a very young age, particularly through drawing and painting," Frisk said. "My parents were very supportive, and I started training in the arts through local art organizations. It wasn't until high school that I was introduced to photography to by own high school art teacher."
Frisk went on to attend MassArt because of its program's strength and its urban Boston location, allowing for easy access to a variety of cultural experiences.
"I didn't immediately want to study photography, but after taking a few electives in both photography and film, I decided to dedicate my studies to it," Frisk said. "Now as a photographer, I am much more dedicated to photojournalistic photography, where I am using my photographs as a narrative."
To Frisk, all art is associated with some political message — especially art through photojournalism.
"What you're choosing to focus your camera on ultimately gives a level of importance," Frisk said. "It then puts forth a slice of a moment for the viewer to observe and consider."