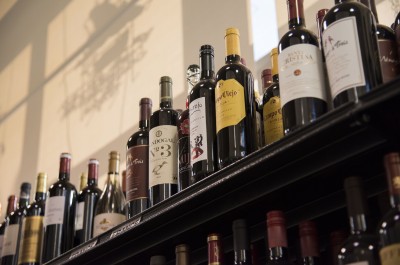 As more states legalize marijuana for medical and recreational use, renewed health policy questions are brought to the forefront.
A study by researchers at Columbia University Medical Center and the New York State Psychiatric Institute indicated a link between cannabis use and the incidence of substance abuse, while refuting the belief of a connection between usage and mental health disorders. The study added to the debate over the legalization of medical and recreational marijuana.
The study, led by Professor Mark Olfson of CUMC, tested approximately 34,000 adults, each of whom were interviewed twice, three years apart. He found a link between marijuana use and the development of alcohol and drug-use disorders, specifically with nicotine dependence.
Though marijuana was not associated with an increased risk of developing mood or anxiety disorders in Olfson's research, previous studies from the National Institute on Drug Abuse have suggested a potential link between marijuana and psychosis, depression and anxiety.
"I think there is always caution about the use of marijuana for medicinal purposes, and this adds some more caution," said Sandro Galea, dean of Boston University's School of Public Health.
Ziming Xuan, a professor in SPH, agreed with Galea.
"The sample of this study is adults age 18 or above and not necessarily all college students," he wrote in an email. "However, because college students are in an important developmental stage in terms of both physical and intellectual growth, risky use of marijuana and its potential consequence of drug use disorders can have particularly adverse effect on college students."
Xuan further criticized the current state of marijuana policies.
"While most studies used a dichotomous measure, the scope and provisions among state-specific medical marijuana policies vary tremendously in terms of the criteria for which marijuana can be prescribed," he wrote. "[For example], the types of patient-provider relationships, prescription and possession limits, follow-up frequency, the number of marijuana dispensaries … can influence the number of medical users as well as the overall marijuana supply in the community, with potential spillover for non-medical use and risky use, especially among youth."
Xuan stated that he believes this study is only part of the examination of marijuana, but one of many necessary steps before complete legalization.
"As marijuana laws are becoming more liberalized in [the United States] and the culture of marijuana use among college campuses becomes more permissive, there is an urgent need to fully study the impact of marijuana law changes," Xuan wrote. "[We need to] properly characterize the overall marijuana policy environment with enhanced measures of marijuana policies and study its impact on use."
Joseph Atkinson, a psychiatry professor and co-director of the Center for Medicinal Cannabis Research at the University of California, San Diego, said that other aspects of cannabis should be factored into the thought process before legalization.
"Research in therapeutic applications has difficulty going forward when something about cannabis abuse or other drug dependence [comes up]," he said. "We need to set aside that link for a moment if we're interested in a serious discussion about what [the data shows] in terms of [cannabis'] possible efficacy for certain medical conditions. Abuse is important, but maybe there is something to be said for a therapeutic use also."
Robert MacCoun, a law professor at Stanford University, said the legalization of marijuana would come with many issues, such as an increase in use after legalization and the taxation of cannabis sales. These mental health and substance disorders are just one of the factors.
"We're going to have to grapple with the risks of substance abuse, but we're going to have to grapple with it whether we legalize [cannabis] or not," he said.
Nevertheless, Galea said the study could have a positive effect on the future of marijuana policy.
"I think this adds a piece of evidence if policy planners lead the way," he said, "… and I'm sure they will."