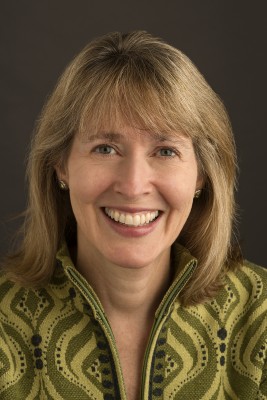 Though the women set to be honored by the Boston Business Journal this Thursday at the "2016 Women to Watch in Science and Technology" event range in diversity of knowledge and specialties, there is a common secret to their success in such a male-dominated field, and it's one that has nothing to do with gender.
"Be smart and hardworking, and speak up," said Maia Heymann, the senior managing director and general partner at Converge Venture Partners. "That's how everyone gets ahead. It's not about being male or female."
Heymann sums up an important similarity among many leaders in Science, Technology, Engineering and Math, also known as STEM. This mantra for using genuine hard work as a propellant has proven to ring successfully through Heymann's accomplishments.
As the senior managing director at CVP, a venture capital fund, Heymann works to invest in technology companies and provide them with connections. These connections range from insight into new employees to potential consumers to long lasting partnerships, she said. CVP supports companies like SocialRank, an online service that helps brand and analyze the power of social media loyalty for companies. The fund also branches out to more serious endeavors as well with hardcore enterprise software companies.
"You have to show you're a kickass performer and the rest takes care of itself," she said.
Another award winner, Jayanthi Narasimhan, proves this theory true with her success in founding and funding her company, WatchRx.
Narasimhan created a watch for elderly people that combines GPS tracking, daily and hourly medication reminders and call features to ensure caretakers that their beloved ones are on track. There's additionally ongoing development to create an option for the caregiver to send a quick text to the elder via the watch, and if they are fine and safe, a simple tap is needed as a response.
Narasimhan, inspired by her own experience with her parents, said she hopes her watch works as solution to working women, who must often balance careers, family, cooking and older parents, all without slipping up.
"I get worried or start feeling guilty when I can't check in on my parents," Narasimhan said. "Often times we're busy, so this would be a good way to at least know they are okay during busy times."
While both Narasimhan and Heymann's initiative and ambition led to undeniable success in the field, the elephant in the room for women in STEM still persists — they're often in the minority.
"I've been involved at the board level with about 25 boards," Heymann said, "and two of these boards had other women in the room, which in both of these cases, the women were founders."
As of right now, women in leadership positions are often considered a rare sight, Narasimhan said, and even rarer in science and technology fields.
"When I was at a roundtable conference, an investor told us that, 'We will not fund women-owned companies,'" Narasimhan said. "The reason they used to justify this statement was that women cannot find co-founders or work teams when compared to men."
This stigma can be torn apart when looking at the accomplishments of the award winners that the BBJ recognized.
Award winner Susan Slaugenhaupt, a professor in the Center for Human Genetic Research at Massachusetts General Hospital, has worked toward uncovering a therapy for a rare genetic disease. Slaugenhaupt, however, has a more hopeful perspective on the lack of female leaders in the field. She said she believes that being a minority in this workforce might be more of a generational problem.
"Take a look at a junior faculty at medical school — it's about 50-50 males and females," Slaugenhaupt said. "It's as you climb up the ladder that women fall off."
Slaugenhaupt said she thinks there will be a higher level of gender equality within the workforce as generations progress. For example, she said her son doesn't know why people think it's amazing that a woman is running for office.
"There's no difference in the ability to be excellent between men and women," Slaugenhaupt said. "What's different are resources that are given to men, time that's given to men."
As these women represent a changing culture of female leadership in science and technology, it is not their gender that should be the topic of conversation, Slaugenhaupt said. It is their excellence.
"I do think that it's important that women has been notoriously at a disadvantage," she said, "but that we shouldn't bypass scientific excellence in pursuit of equality."