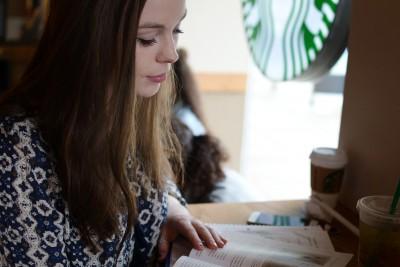 Two Boston University School of Education faculty members have taken the necessity for literacy to a higher level of importance through statewide involvement with the Massachusetts Reading Association.
SED professors Evelyn Ford-Connors and Katherine Frankel have both taken leadership positions in the Massachusetts Reading Association, according to a Friday release.
Frankel, co-chair of the Adolescent Literacy Committee, and Ford-Connors, co-chair of the Literacy Coaches Committee, both said they are working with schools in Massachusetts and the Reading Association to research strategies to solve the literacy issue in the United States and deliver that information to Massachusetts teachers.
"Creating a populace that is better educated and better able to critically reason and analyze information, I think, is fundamental to our future as a democracy," Ford-Connors said.
Frankel currently works with SED doctoral candidate Jennifer Rabold, while Ford-Connors works with former SED doctoral student Kelly Reinhart to foster their respective researches.
Ford-Connors said it's important to be in touch with classrooms to formulate the best plans with SED students who are future teachers.
"If I know what's happening in schools, then I can be much more targeted in the ways I talk about classrooms to our School of Education," Ford-Connors said.
Ford-Connors said they aim to bring their knowledge and research on classrooms across Massachusetts to gain new perspective for their work at BU. Mainly concerned about the current literacy rates for children, Frankel said she also focuses on adolescent literacy around the commonwealth.
"My personal focus is to get more conversations happening about adolescent literacy and thinking about supporting teachers in how to teach reading and interacting with students around text across grade levels," said Frankel.
While proper literacy starts with children, Frankel said she wants to continue the fight for proper literacy through adolescence and beyond. Ford-Connors and Frankel said they are both also looking outward at the rest of the country where literacy could be improved.
"For me, thinking about adolescent literacy moving forward, it's really a question of how can we provide all students wherever they go to school with the best access we have to offer," Frankel explained.
Ford-Connors said they are also looking to aid locations outside of Massachusetts to give others the opportunities that Massachusetts has.
"What we learn here and what we begin to work with are things that we hope we can write about and think about and take to other parts of the country," Ford-Connors said. "If we have things that are working, we want to share those."
Several students said literacy is important and that teachers play a key role in advancing literacy for students.
Jonathan Caflun, a junior in the School of Hospitality Administration, said he is frustrated at the current state of literacy.
"[Literacy] is sadly something that is dying in the country today," he said, "especially with the rise of social media and the rising uneducated youth who don't read quality literature."
Biraaj Mahajan, a senior in the College of Arts and Sciences, said he believes literacy can even go so far as to affect how people choose a candidate in the current presidential election.
"Living in a democratic nation, being literate is important for parsing out candidates' views and what their policies might be when they are in office," Mahajan said.
Shuchi Zinzuwadia, a senior in the College of Engineering, said literacy is not just something we are lucky to have, but should be thankful for.
"Literacy, in my opinion, is a blessing," Zinzuwadia said. "There are places in the world where people do not have the chance or opportunity to learn."