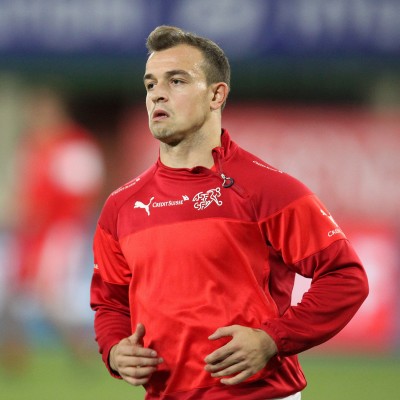 With the UEFA European Championship rapidly approaching, the excitement across Europe and the world is palpable. The top teams from the top confederation in international soccer will be coming together for a tournament. There is just nothing like it.
But with so many top teams poised to take home the trophy, there is an ever-present wonder as to which countries will surprise and which will suffer defeat.
England has never won the Euros and has only been in the semifinals twice. Following an underwhelming performance at the 2014 World Cup, the Three Lions will hope to roar again.
However, the Three Kittens will barely be audible enough to purr. Roy Hodgson's squad will feature 23 players, every one of them playing for an English team. No matter which way you slice it, England will feature an all-domestic roster.
It wasn't long ago that players like David Beckham and Owen Hargreaves ruled the pitch for England and played abroad from their native country.
Despite being ranked as the ninth best team in the world by FIFA and boasting plenty of skill, England is a rather unoriginal team. Luckily for the team, its group is also very weak, so there is a chance it could advance to the knockout rounds.
The one key player for England this summer will be Dele Alli. The Tottenham Hotspur starlet has shined in his Premier League debut season, and he could be the spark England has been waiting for since Beckham's retirement.
So yes, England is fortunate to be in a group with minnows. However, it wouldn't be a complete surprise if England fails to show up this summer in the host country of France.
Italy has also disappointed these past few years. After winning the 2006 World Cup, the Azzurri failed to reach the storied tournament's knockout stage in 2010 and 2014. Similar to England, many of Italy's players ply their trade domestically, with only a few playing elsewhere.
The Italians lack more creativity than the English, and they have absolutely no offensive firepower necessary to win a tournament like the Euros. Even worse for Italy, they must go up against the world's top team in Belgium and one of the world's best players in Zlatan Ibrahimovic of Sweden.
If Italy were to advance, it may only be as a third-place team and would ultimately lead to an early exit. However, Italy's most successful tournament run came at the 2012 Euros when it lost in the finals to Spain.
There's just no way for Italy to replicate its performance from four years ago, and it'll be hard-pressed to find its way past the Round of 16.
One team that could shock a lot of people this summer is Iceland. An up-and-coming team, Iceland is ranked 38th in the world. In a group with Portugal, Austria and Hungary, there is a realistic chance for Iceland to make it into the knockout phase.
Austria and Hungary are two overrated teams with one or two really skilled players. Iceland, however, features a talented tandem of strikers in Kolbeinn Sigthórsson and Eidur Gudjohnsen. It also has an excellent pair of midfielders in Gylfi Sigurdsson and Aron Gunnarsson, and experienced defenders such as Kári Árnason and Ragnar Sigurdsson.
The only question is whether Iceland can compete on the big stage against some of the world's best players. The Euros are a daunting task for teams of lesser reputation but certainly an opportunity to achieve greatness.
Another team that may shine is Switzerland. For the second consecutive major competition, the Swiss are matched up with France in the group stage. Only this time, Switzerland should control the group.
France has plummeted in the world rankings to 24th while the Swiss are in 12th. With a prolific midfield led by Xherdan Shaqiri, Switzerland continue to be one of the best two-way teams in the world.
But after the dust settles and the field winds down, Belgium will be on the precipice of European football. After qualifying for the 2014 World Cup, the Belgians advanced to the quarterfinals, falling to Argentina.
What sets Belgium apart from the rest of Europe is their speed up front and a solid defensive front. Not to mention Belgium has one of the world's best goalkeepers in Thibaut Courtois.
Belgium is the obvious favorite to win Group E and would be pitted against Croatia or Turkey in the Round of 16. It'd be an odds-on favorite against either of those sides, and then it'd be in prime position to cast aside whomever else it encounters.
Whether Belgium actually wins the whole competition remains to be seen, but with the likes of Romelu Lukaku, Eden Hazard, Kevin De Bruyne and Toby Alderweireld, it's in better shape than anyone else.