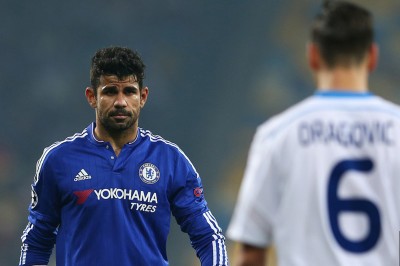 Soccer players are some of the most well-conditioned athletes in all of sports. Running almost nonstop for 90 minutes, footballers can cover upward of 9 1/2 miles each time they take to the field. That is ridiculous. Even some of the fastest athletes, such as wide receivers and cornerbacks in American football, barely cover 1 1/2 miles across four quarters, according to a SportVu analysis by Gizmodo.
It's also necessary to point out that soccer players are always diving or lying on the ground. Well, have you ever considered that they may be doing this in the hopes of getting the smallest opportunity to stop play and catch their breath? Nope, I bet you haven't.
And when the game extends beyond 90 minutes and into extra-time, players become even more exhausted and more prone to injury. With just three substitutes permitted in a soccer match, it is difficult for managers to decide between using those for tactical purposes or for removing fatigued players from the fold.
However, FIFA, one of the least moral governing bodies in all of sports, has actually come up with a pretty decent solution: add a fourth substitute to be used in extra-time. Honestly, this is a terrific idea.
More players begin to flop or go down easily late in games because they're tired or trying to waste time. This, as mentioned earlier, is more prevalent in extra-time.
Rather than force players, coaches and fans to suffer through an extended diving competition, the fourth sub gives managers the option to insert fresh legs in extra-time instead of preserving one sub for later. This would make it easier for teams to play normally rather than dreading 15-minute halves.
FIFA has announced that it will try out the fourth substitute in extra-time rule during the 2016 Olympics in Brazil and the 2016 Club World Cup in Japan. While extra-time isn't guaranteed in these tournaments, it still may happen and would give teams and fans a chance to see what, if any, effect the fourth sub could have on a game.
Had this rule been previously installed, it may have had a profound influence on some pretty noteworthy matches. For example, the 2014 Champions League final between Real Madrid and Atlético Madrid would have unfolded in a drastically different fashion.
After nine minutes, Atlético was forced to bring Adrián Lopéz on when Diego Costa suffered an injury. With only two substitutes remaining for the second half, Atlético became more and more exhausted until its resolve was finally broken. Sergio Ramos, a Real Madrid defender, scored a header to send proceedings into extra-time.
The extra 30 minutes gave Los Blancos the opportunity to batter the tired Atlético defense until the floodgates opened in the final 15 minutes. When the dust cleared, it was 4-1 in favor of Real Madrid.
Had there been an opportunity to make a fourth substitute, Atlético could have gotten fresh legs in the midfield and might have layered its defense better. Nonetheless, the fatigue was too much and all three substitutions had already been made.
Another example is the 2013 FA Cup Final. With a scoreless deadlock in place through 89 minutes, Manchester City and Wigan Athletic had made a combined three substitutions in anticipation of the match heading to extra-time. In the 84th minute, City was reduced to 10 men when defender Pablo Zabaleta was sent off for his second yellow card.
Reduced to three natural defenders, City tried to hold off Wigan in the hopes of forcing extra-time and using its third substitution then. Wigan was also looking ahead to extra-time and manager Roberto Martinez accordingly kept two subs in his pocket. However, it all didn't matter when Ben Watson scored early in second-half stoppage time.
Had the teams been given the freedom to use their substitutes, not only would the game have been more exciting, but City could have put another defender on after Zabaleta's dismissal and likely could have then used a fourth sub in extra-time.
There is also a downside to adding a fourth substitute in extra-time. If a team has gone ahead in the extra frame and has yet to use its fourth substitute, they now have an excuse for a time-wasting tactic. But if this is the only downside to the new rule change, then there's honestly nothing wrong with it.
So will this new rule catch on?
Soccer fans can only hope so. It can let games unfold as usual and then give managers an additional chance to influence the game during crunch time. Considering the "silver goal" rule FIFA instituted in 2003, the fourth substitute cannot be that bad.