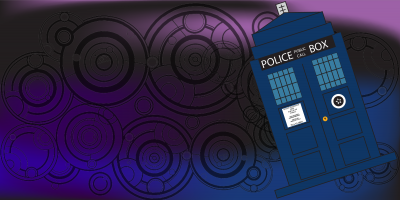 The realities of time travel and the inner workings of the infamous Daleks were revealed Saturday at a conference held at the Massachusetts Institute of Technology Museum. Called "Dimensions of Doctor Who," the event welcomed 10 scientists who presented their research in a family-friendly and unique way that paralleled the BBC hit television series "Doctor Who."
The discussion was part of the Cambridge Science Festival, an annual event that took place from April 15 through Sunday. During the festival's "Doctor Who" presentation, researchers from MIT and Harvard University presented the science behind the show, including topics ranging from extraterrestrial genomes to memory loss and regeneration.
Scott Hughes, a speaker at the presentation and physics professor at MIT, studies astrophysical general relativity and focuses particularly on black holes and gravitational-wave sources. He discussed why TARDIS, the show's fictional time machine, would have been so hard to build and presented research on the physical realities and possibilities of time travel.
"Gravity changes the way time works," Hughes said during the presentation. "… Clocks on earth run slower than clocks in orbit."
He then pointed out that while the discrepancy has a minute effect, it is measurable. He related this time discrepancy to a GPS.
"If [gravity was] not taken into account, [we would] lose accuracy [of the GPS] at a rate of 8 meters per minute," he said.
Hughes said time travels faster outside of a black hole, so in order to move forward in time, one would have to linger near the black hole. This, unfortunately, is not as easy as it sounds.
"Space time is hard to bend," Hughes said.
While TARDIS is not possible to build at this moment, Hughes said the work of LIGO Scientific Collaboration, which is made up of scientists from around the world, provides hope for eventual time travel.
Alexandra Pontefract, an MIT postdoctoral fellow and geomicrobiologist studying habitat generation through impact bombardment, presented her research with the Search for Extraterrestrial Genome. Her research on sequencing DNA and RNA helps identify both new and old types of life forms and relates back to the extraterrestrial life seen on "Doctor Who."
"I used this RNA-DNA sequencing concept to illustrate the idea that all of these creatures come from the same evolutionary background," she said after the presentation. "Something as small as an amoeba has the same building blocks for life. Life on earth uses 20 of the amino acids."
On the other hand, Pontefract added that life on Mars is not possible.
"Pressure on Mars is too low, and the atmosphere is too thin to support liquid water," she said.
However, Pontefract said there are theories that liquid water could exist on Mars.
"Humans have recently been able to image the RSL, recurring slope lineae, which are the only feature present on Mars that are evidence for potential liquid water," Pontefract said.
She described the RSL as exceedingly salty, hydroscopic formations that suck up air and allow for possible water.
"Recent discoveries [have led to] two theories," Pontefract said. "One is that this makes it possible for liquid water and the other says that it is not."
Other presentations included the research of Marc Kaufman, director of the Translational Imaging Laboratory at McLean Hospital, who presented his 2014 research on how xenon impairs reconsolidation of fear memories and related it to the "Silents," tall humanoids that allow people to confess their sins without remembering to do so.
"[Xenon could be] developed to treat people with PTSD and other disorders related to emotional memory," he told The Daily Free Press.
Anticipation for all of these futuristic concepts is seen like watermarks on these studies. Whether it is time travel, extraterrestrial genomes, beneficial memory loss or human regeneration, all of these new discoveries may one day crash-land us in a world where what was formerly science fiction is the reality.