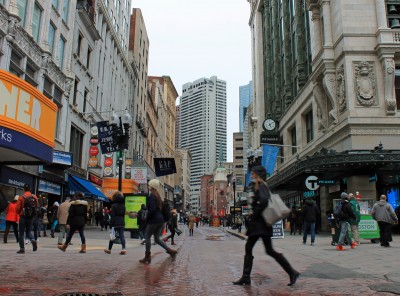 As a student in the vibrant City of Boston, you'll be witness to the local issues Bostonians experience every day. The State House and City Hall are bustling with policy leaders aiming to solve Boston's most heated problems.
We here at The Daily Free Press pledge to keep you informed throughout the school year. Here are five of Boston's hot news topics — be sure to keep an eye out for news revolving around these issues during the school year.
Massachusetts government works to stop opioid epidemic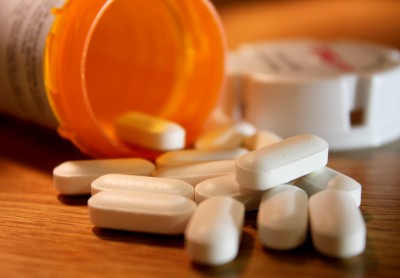 With opioid-related deaths on the rise, Massachusetts legislators have been working with the Department of Public Health to solve the drug crisis.
In October, Boston Mayor Martin Walsh was named chair of a task force to prevent substance abuse on a national level, and Massachusetts Gov. Charlie Baker announced legislation designed to limit the amount of opioids a doctor can dispense to new patients.
Throughout 2015 and into 2016, Baker continued efforts to curb opioid addiction, partnering with medical and dental schools to train students in prevention.
These efforts cumulated in a $6.8 million federal grants from the U.S. Department of Health and Human Services specifically targeted at reducing the opioid epidemic.
General Electric relocates headquarters to South Boston
General Electric announced in January plans to relocate their headquarters to South Boston's Seaport District.
GE is set to purchase two historic buildings at 5 and 6 Necco St. from Procter and Gamble, as well as a parking lot where they plan to construct a third building.
The relocation could create as many as 800 jobs for Boston residents, and according to a GE spokesperson, the company plans to partner with Boston students in particular to create a brighter future for the community.
In addition to jobs, General Electric has pledged $50 million in donations and investments to Greater Boston.
Mass. State Legislature takes steps to increase minimum wage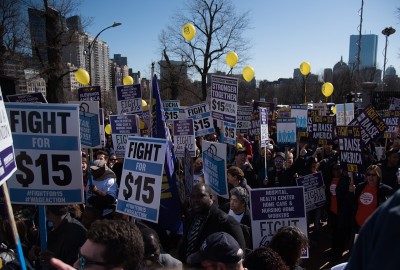 This April, the Boston University community and residents of the city rallied in support of raising the minimum wage from $10 to $15 per hour.
Walsh voiced his support for the increase, although his opinion proved to be controversial among several other Boston policy makers.
Following Walsh's announcement, approximately 400 Boston residents and students attended a rally at the Massachusetts State House organized by nonprofit group #WageAction to support the wage hike.
The Commonwealth is currently under a wage hike to raise the minimum wage to $11 per hour in 2017.
Massachusetts and Boston leaders disapprove of commercial legalization of marijuana
Joining the bipartisan committee A Campaign For A Safe and Healthy Massachusetts, Baker, Walsh and Massachusetts Speaker of the House Robert DeLeo expressed opposition to the commercial legalization of marijuana and other cannabis products in the Commonwealth.
The disapproval came in response to a ballot initiative by the Campaign to Regulate Marijuana Like Alcohol, which strives to put a question about marijuana legalization in Massachusetts in the November 2016 election. Among CTRMLA's provisions include anyone aged 21 or older being allowed to possess up to 10 ounces of marijuana — just like alcohol.
Medical marijuana was legalized in Massachusetts four years ago. However, leaders say the legalization of recreational marijuana would be counterproductive to the Commonwealth's efforts to curb substance addiction. The Massachusetts Hospital Association, among other organizations, also disapproved of marijuana regulation and taxation in Massachusetts, noting the accessibility of cannabis products to the youth and their detrimental health effects.
Responding to disagreements over its initiative, CTRMLA cited a Western New England University survey that stated that 57 percent of Massachusetts voters said they were in favor of legalizing recreational marijuana.
Commonwealth leaders push transgender anti-discrimination bill
The Massachusetts Senate and House passed an anti-discrimination bill on May 12 and June 1, respectively.
The bill, nicknamed TransBillMA, will allow anyone to use public accommodations, such as restrooms and locker rooms, consistent with their gender identity.
Baker had previously expressed support for the bill, saying he would sign it if it passed the House.
Baker had been criticized several months prior to his approval of the House's bill. In April, the governor received negative pushback at an LGBT networking event when he said he would "make sure I talk to all the parties involved" before approaching the bill, offering no confirmation of his support for the bill.
In the same month, the National Gay and Lesbian Chamber of Commerce rescinded an honorary invitation from Baker after he attended a GOP event in Las Vegas.