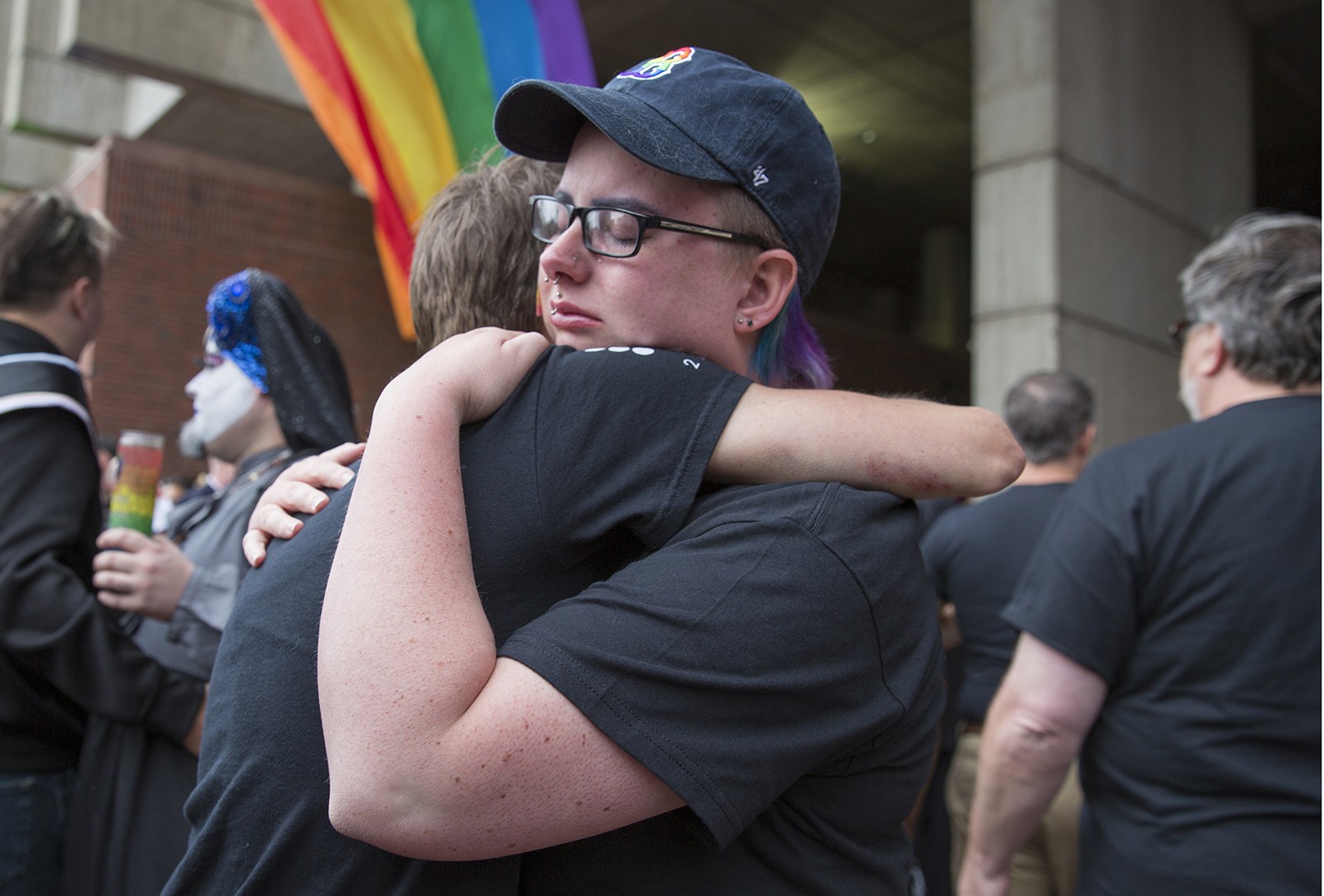 Boston Mayor Martin Walsh led thousands of Boston residents in a vigil outside Boston City Hall Monday evening to honor victims of the Sunday morning shooting at a gay nightclub in Orlando, Florida.
The vigil lasted for approximately 20 minutes. A massive, diverse crowd stood on the plaza in front of City Hall, many attendees holding rainbow flags or placards expressing condolences.
A gunman, identified as Omar Mateen, 29, who lived in Fort Pierce, Florida, entered the Pulse Orlando club at approximately 2 a.m. Sunday and fired shots, killing 49 and injuring 53.
In his speech at the vigil, Walsh said the shooting was "a really sad occasion," mentioning that it occurred shortly after the pride celebrations took place around Massachusetts.
"[It was] something that we don't expect to happen in our country around gun violence and what happened to so many people, so many families affected," Walsh said.
Walsh expressed gratitude to the people of Orlando for the support they showed after the 2013 Boston Marathon bombings.
"Three short years ago, the people of Orlando stood with us here in Boston when we had our own tragedy during the marathon," Walsh said. "We will continue to stand in solidarity with them, and we will help them in any way that we can."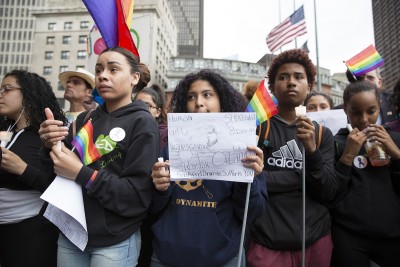 Massachusetts Attorney General Maura Healey met with several residents following the vigil, and discussed its importance in an interview with The Daily Free Press.
"As a member of the LGBT community, it is profoundly upsetting, but we have seen so many of these in time and time again," Healey said. "The LGBT community is strong, America is strong, we will stand together resilient, united, in our opposition to hatred, intolerance and prejudice."
Healey said the way to curb gun violence is to keep assault weapons out of civilians' reach.
"We need to reinstitute the federal assault weapons ban and take these kinds of weapons out of the hands of people," Healey said. "People should not have access to these kinds of weapons; they keep showing up in these mass shootings. That needs to change."
Massachusetts Gov. Charlie Baker and Lt. Gov. Karyn Polito attended the vigil but did not deliver speeches.
After Walsh's speech, several Christian leaders voiced prayers as the crowd stood in silence.
Following the vigil, the crowd, occasionally singing melodies such as "Let It Shine," lined up to sign condolence books, which will be sent to Orlando by the end of this week. Lines to sign the books reached to the center of the plaza.
Several attendees gave condolences and also called for stricter gun control. Massachusetts residents also expressed satisfaction toward the protection of LGBT rights in the commonwealth.
Maya Saxena, 21, of Tallahassee, Florida, expressed grief over the shooting, which she said killed two of her friends and injured several others.
"I just never expected it to be where I'm from. It was startling," Saxena said. "It happens in a place that you know so well and you [know] all the people and you know people who are going to be affected by this. That was the hardest part — it was literally where my home is."
Jennifer Holbrock, from Brockton, who attended the vigil with her partner, said the gathering was "calming" despite it being too short.
"First, total sadness, then a little fear, a little anger, and now I'm coming back around to love," Holbrook, 48, said, describing her reactions after hearing of the shooting.
Jackie Neely, 58, of Hyde Park said she has seen a steady improvement in LGBT rights in Massachusetts.
"I see the acceptance slowly happening," Neely said. "The more times that these kinds of things happen, the more people come together, and that's what's positive that comes out of something really horrible."
Professors in Greater Boston said the Orlando shooting will have broad implications for gun rights in the country and the LGBT community.
George Annas, a law professor at Boston University, said that hate crimes against the LGBT community will likely decrease once new anti-discriminatory bills are fully active.
"We've had anti-discrimination laws in housing, education and employment and the new law also covers public accommodations," Annas said. "We're doing well in this state; we'll do better once that law's been active."
Richard Daynard, a law professor at Northeastern University, called the shooting a "classic hate crime against the LGBT people," and said the occurrence points to a need for a ban on assault rifles.
"He's attacking a subgroup of Americans and that subgroup has not historically been fully accepted by mainstream Americans," Daynard said. "We don't have to know the motivation of the shooter to know that this was yet another example of the political impasse that prevents the assault weapon ban."