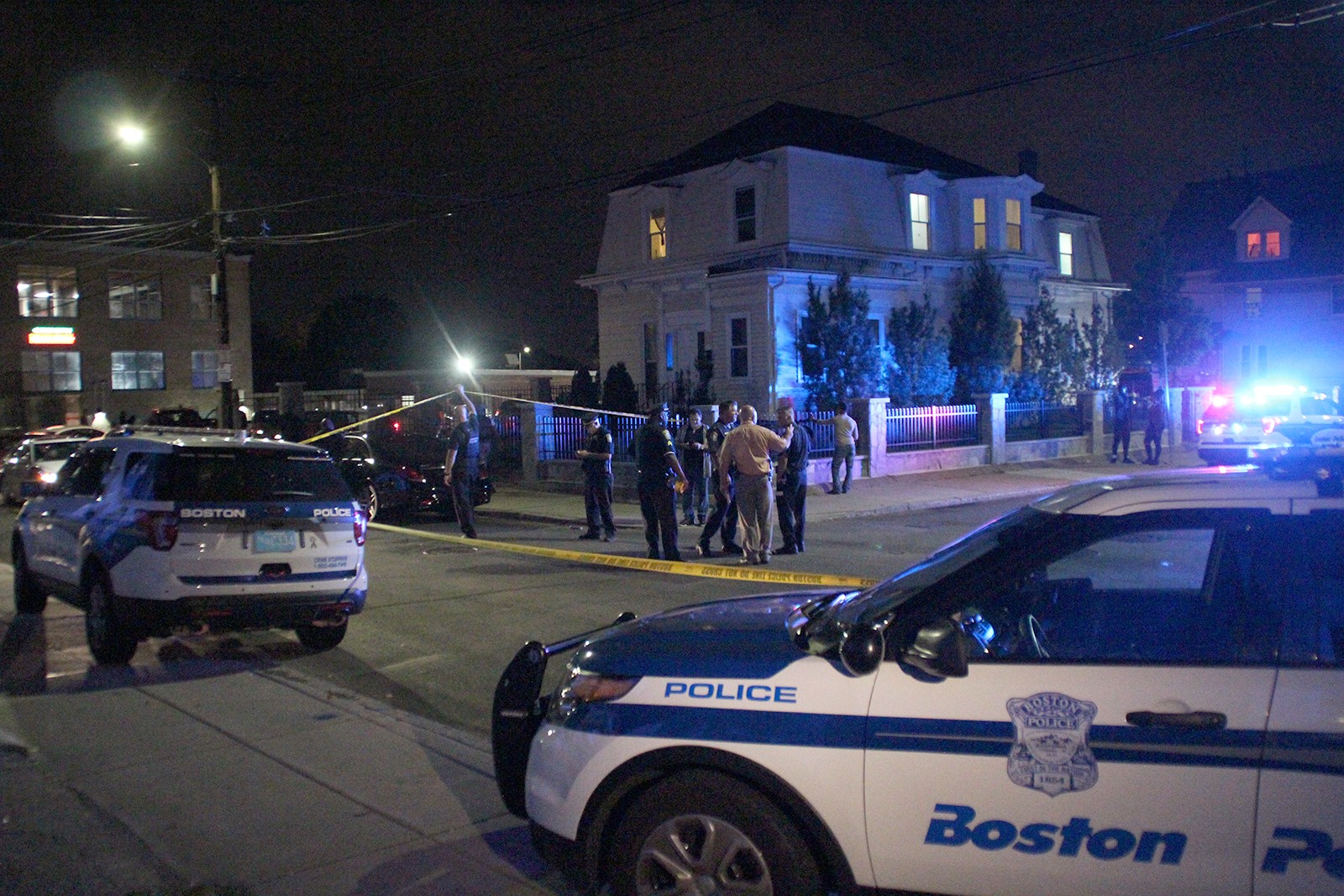 A person was shot in the head outside a Linden Street nightclub in Allston late Sunday night, officials said.
The suspect is still at large, Boston Police said. The suspect is a black man wearing a black hoodie and green pants, according to BPD Superintendent Bernie O'Rourke.
The victim is a black man in his 20s, Robert Ciccolo, a BPD captain, said at the scene. Police said Monday morning the man's injuries were not life-threatening.
The shooting occurred outside the Garage Boston nightclub on Linden Street. An altercation began inside the club, but then moved outside onto Pratt Street, according to O'Rourke.
"There was an altercation, just prior to this incident, then the shots rang out and that's where we are right now," O'Rourke said.
The victim was shot in the head and possibly the chest, Ciccolo said. Boston Police were called to the scene at 10:12 p.m.
"Out of an abundance of caution, we're still investigating it," Ciccolo said.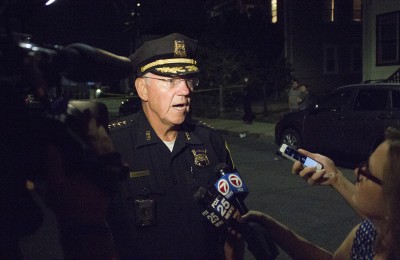 A heavy police presence closed down Linden Street heading toward Cambridge Street and the Mass Pike. The street is a popular area for Boston University off-campus residences.
The Boston University Police Department said they responded to the scene to secure the area.
"If anybody has any information at all, that can help us, please reach out to us," O'Rourke said.
Louis Shalam, a Linden Street resident, said he saw people coming out of the club claiming they heard three shots and saw the victim had gunshot wounds to the head, stomach and leg.
Sarah Silbiger contributed reporting to this article.