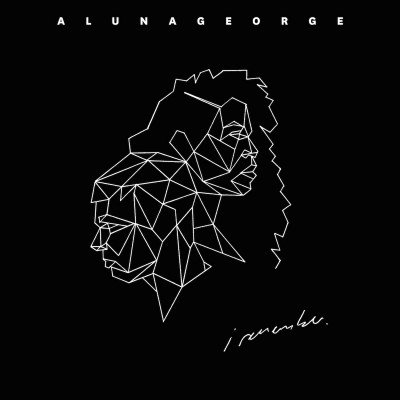 Listening to AlunaGeorge's new record "I Remember" is like hopping aboard a music time machine and zooming forward two decades to discover a futuristic and robotic-sounding R&B mix of rap and youthful vocals. The dynamic duo of music producer George Reid and singer Aluna Francis hails from across the pond in the United Kingdom.
The pair first met in 2009, when Reid remixed a song by Francis' group My Toys Like Me. From that initial start, the duo remixed a variety of songs by artists such as Lana Del Rey and Florence + the Machine. AlunaGeorge released their first album "Body Music" in 2013. According to a Pitchfork review, the electronic sound could "feel too slick for its own good."
Their latest album, "I Remember," was released Friday and maintains the same unusual '90s club vibe from the first record, and tends to overuse the same electronic-pop sound.
The first two songs on the album, "Full Swing (feat. Pell)" and "My Blood (feat. Zhu)" are repetitive and feature overused techno beats. The latter, which sounds like vamped-up elevator music in a nightclub, provokes an eerie, unsettled feeling.
It isn't until "Not Above Love" that the album truly begins to pop. Aluna's voice, which echoes that of a tween, conveys a sense of sassy yet mature spunk in this number. Despite the constant repetition of "You keep robbing my heart like a bank / And I only got myself to blame," the chorus is dance-worthy and serves as a refreshing addition to the record.
Many electronic dance songs these days include a verse sung in a normal tone of voice followed by the same verse in a lower, auto-tuned pitch. "Hold Your Head High" is no exception to this trend. "Jealous" also features the stereotypical beat drop and deep, muffled voice add-on. While the beat drop is seemingly unoriginal, AlunaGeorge proves its creativity in the remaining numbers.
One particular standout is "Mean What I Mean (feat. Leikeli47 & Dreezy)," an empowering piece about female camaraderie and fighting together for what is right. In a sound reminiscent of Madonna and Dessa, Aluna sings a simple message of "I mean what I mean when I say no." The idea is crystal clear and emphasized when featured artist Leikeli47 raps, "My girls all hover when we see a creep, we put 'em to sleep." In an age where female empowerment is increasing its presence on social media platforms, major props to AlunaGeorge for contributing to the movement through their music.
Taking the hyped mood down a couple notches is "Mediator," a slower and much jazzier number than the rest. Aluna's endearing English accent reveals itself quite clearly in this track. A tambourine accompanies the soft vocals, creating vintage vibes that automatically echo the atmosphere of a little hipster coffee shop somewhere deep in Portland.
Similar to "Mediator," "Wanderlust" has an airy feel that is the definition of laid back. It is nothing unique or special, but is a good background song for a hip get-together with friends. It could be played when flying through the sky on an airplane adventure to some mystery island destination.
Picking up the tempo is a major pump-up song, "Heartbreak Horizon." It might make one want to go on a crazy adventure throughout the city. The free-spirited energy and marching band-esque add-ons make up for a spirited tune. Aluna's vocals are boss-like and definitely on point in this song.
"I Remember" overuses techno beat drops, and one song tends to flow into the next. However, a few standout numbers with some international flair and slower pieces add a bit of variety to the overall similar-sounding album. The combination of R&B and electronic is successful, but it struggles to remain intriguing or engaging.