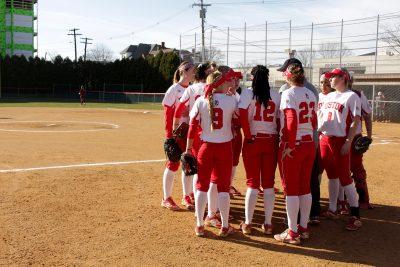 The Boston University softball team's season is quite a ways away, but preparations for this year have already begun, starting with the notable addition of Lauren Dulkis to its staff. Dulkis, the former America East Tournament MVP at the University of Maine, has been appointed a volunteer assistant coach for the Terriers, as announced by second-year head coach Ashley Waters on Friday.
"Lauren will be a phenomenal addition to this coaching staff," Waters said in a release from BU athletics. "She has a brilliant energy that will motivate and inspire our student athletes to push to the next level. She has great vision for the game and will help tremendously in all areas."
Dulkis, who captained the Black Bears for two seasons, was an infielder during her playing career. The former Maine standout batted .313, hit seven doubles and had 17 RBIs in 2005 during her senior season. This statline granted her a spot on the America East All-Conference First Team.
Against the Terriers in the 2004 America East Championship, Dulkis singled and scored a run in a game the Black Bears would go on to win 2-1. Earlier in that same tournament, she had a two-RBI triple against Stony Brook to lead the Black Bears and claim the tournament's top honor.
During her time at Maine, Dulkis received the Academic Athletic Award each season she was active. She appeared on the Dean's List as well, and graduated with a bachelor's degree in business administration.
The new complexion of BU's staff is starting to take shape as Dulkis takes over for Becca Carden, who was promoted this summer to assistant coach. The Terriers will be looking to secure their third NCAA tournament berth in four years this season.
Swimming and diving falls to Northeastern in season opener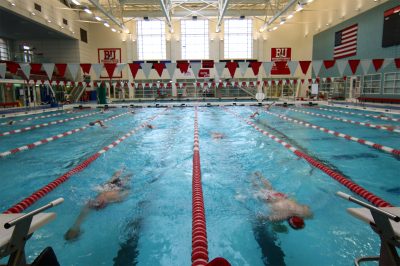 The Boston University women's swimming and diving team opened its season this past Saturday against Northeastern University. At BU's Competition Pool, the Terriers fell by a score of 165-135, but finished with five individual first-place victories.
Senior Sarah Hargrave finished first during the 1000 freestyle with a time of 10:13.95. Sophomore Julimar Avila came in first place in the 200 fly with a time of 2:05.56 and finished second in the 100 fly. Freshman Carly Soares secured BU's third first-place win with a time of 2:23.47 in the 200 breaststroke, and also finished third in the 100 breastroke. Freshman Meghan Egan finished first during the 200 IM with a time of 2:09.78.
Junior Kyra Tatlow rounded out the first place finishes for BU with a strong performance in the 1-meter dive. The Mesa, Arizona native also finished third in the 3-meter dive.
Seniors Lauren Dixon and Isabella Olivares and junior Grace Anderson finished in second place in the 200 freestyle, 100 backstroke and 500 freestyle, respectively. Dixon also placed fourth in the 50 freestyle.
The Terriers will take the pool for their second meet of the season against Lehigh University this Saturday, Oct. 8 at home.